The best albums of 2016
Hang on for a minute...we're trying to find some more stories you might like.
Few words can describe 2016 better than emotional. Between natural disasters, political tensions, and the loss of so many icons (musical and otherwise), no one left 2016 unshaken. However, such intense emotion carried with it intensely emotional music, and because of this 2016 has been the best year for music in recent memory. These are my top albums and singles of the past year:
Anderson .Paak – Malibu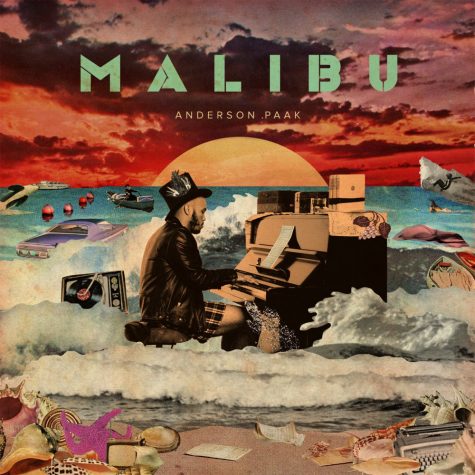 Anderson .Paak's sophomore release "Malibu" is powerful in every sense of the word. The album, shining out even in a year of fantastic R&B, combines his sweet melodic songwriting with experimental sounds that have begun to creep into the genre. .Paak and his live band Free Nationals also include, a healthy amount of mellow soul, and even bursts of hip hop beats. His creativity has bloomed since being signed by Dr. Dre, and this transformation has earned him two Grammy nods including Best New Artist.
Bon Iver – 22, A Million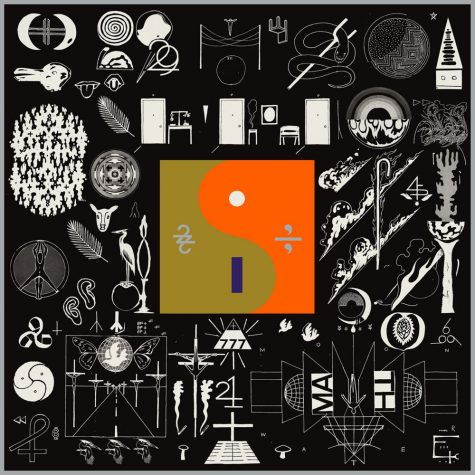 Many people look toward a new Bon Iver album as a rock of emotional rest and respite during a wild 2016. However, Bon Iver kept the year's trend of shocking upsets and instead put out a powerful, emotional album filled with glitch instrumentals and electronically distorted vocals. Fans of the folky breakout album "For Emma, Forever Ago" recoiled in horror, but behind the diffracting wall of digitized sound and samples, Justin Vernon's musical prowess and lyrical genius shine brighter than ever.
Car Seat Headrest – Teens of Denial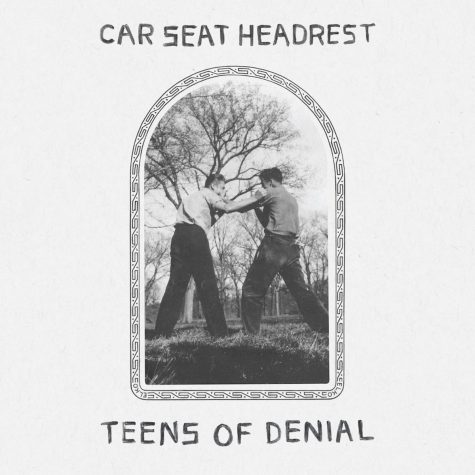 After eight self released tapes, Will Toledo signed to Matador Records last year. He's been refining his sound and improving his instrumentation since his first release in 2010, and "Teens of Denial" is certainly a new peak. His past cult hits like "Twin Fantasy" were lo-fi and drenched in reverb , and the cleaner guitars and vocals of the new album are a welcome change that also highlight his vocal talents. "Teens of Denial" is Car Seat Headrest's most engaging and fun album yet, even in the midst of the intense emotional struggle we hear through Toledo's collection of new instrumentations.
 A Tribe Called Quest – We Got It from Here… Thank You 4 Your Service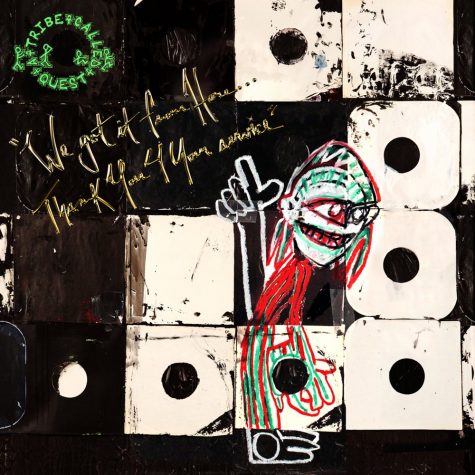 Generally, it's tough for groups to reestablish relevance after being gone for 18 years, but A Tribe Called Quest's return has been nothing if not timely. Recording after Phife Dawg's death in March was no small task, but working in past unreleased Phife verses heightened the group's calculated and precise production they are known for. Traversing the album's lyrical genius is an earful at first, but this also makes it one of the most relistenable albums of the year. "We Got It from Here" is bringing conscience back into hip hop, under the wing of the group who introduced it.
Radiohead – A Moon Shaped Pool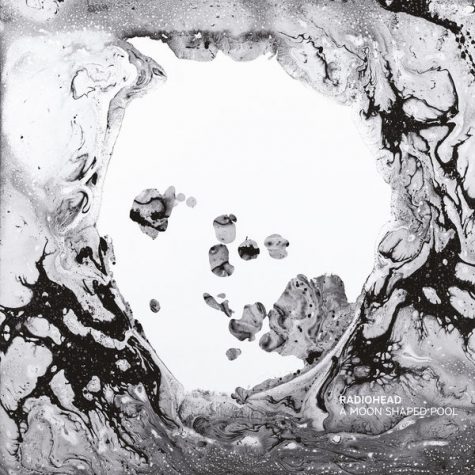 Years after the lackluster "The King of Limbs", frontman Thom Yorke's bizarre release "Tomorrow's Modern Boxes" didn't inspire hope for a ground-breaking new album in Radiohead fans. However, this release was a different beast. A synthesis of all the group's past work, the tracks date as far back as live show staples with roots in '90s tours and as forward as working with ambient electronics only scarcely heard from band try in the past few years. "A Moon Shaped Pool" is a hauntingly beautiful record, but also an exciting one—nobody knows where Radiohead might go from here.
Frank Ocean – Blonde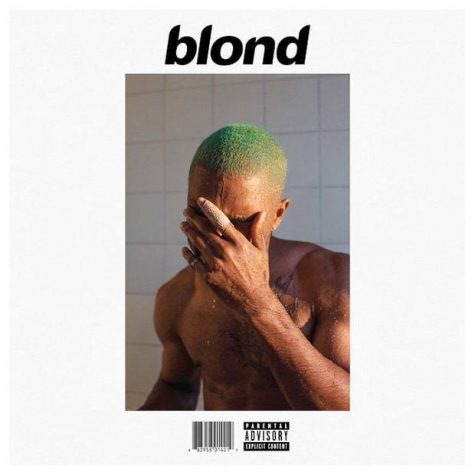 Fans expecting Frank Ocean's new album were beaten down with broken hopes for years ("Boys Don't Cry", anyone?) and finally got "Endless", Ocean's intriguing visual album. Quickly after, "Blonde" happened. Ocean doesn't sound like he's proclaiming to the world as on "Channel Orange". Between finger-picked guitars and quieter, less soaring hooks, "Blonde" sounds like a voyeuristic look into Ocean's mind as he hashes out his life to his true love. Blonde is much more pared down than anything we've heard in the past from Ocean, but that makes it all the more powerful.
Parquet Courts – Human Performance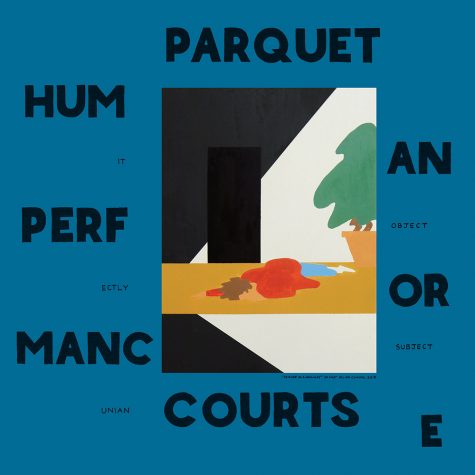 Just as Parquet Courts seemed to be falling into a Brooklyn indie rock rut, they broke out of it with a newfound streak of vulnerability. Bands with punk roots have always harbored a taboo against mingling with art rock, but Parquet Courts make the leap gracefully while avoiding the pitfall of pretentiousness. The candid lyrics are an engaging commentary on their New York life, but steadily maintain the band's reputation as observers rather than critics. All of this set to brand new clean instrumentals, Robert Christgau said it best: "Our little garage punks are growing up."
Whitney – Light Upon the Lake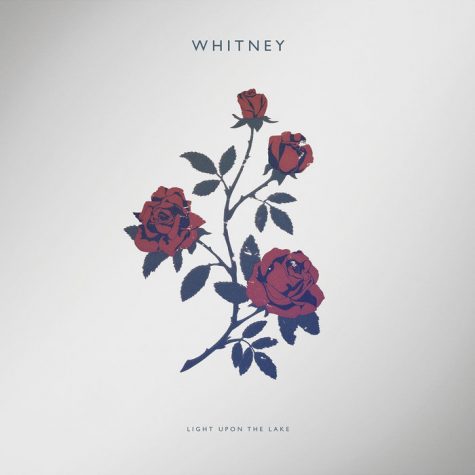 The breakup of Smith Westerns made some small ripples in the music community, and little seemed to change after the creation of Whitney from the band's remains. However, "Light Upon the Lake" started a slow-burn success story pushed forward by prominent Pitchfork festival billing. The album's mellow, folky indie rock is doused in Chicago's soul history, and vocalist Max Kakacek's falsetto brings out the best of the album's wistful instrumentals. Combined with simple, refreshingly creative clean guitar work, Whitney's debut cements their position as the indie breakout group of the year.
Rihanna – Anti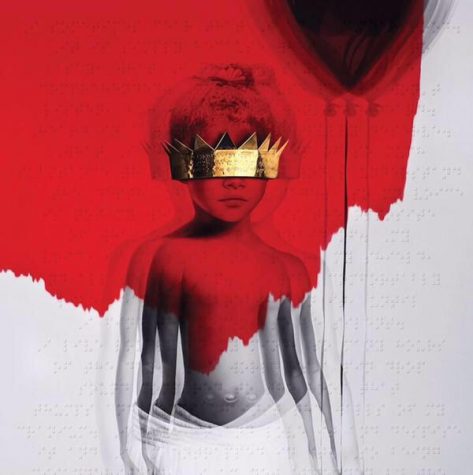 Although Beyoncé's "Lemonade" is an intimidating competitor, Rihanna's latest album was the peak in an amazing year for R&B. She has adopted a new focus on mood and texture in music, while still maintaining the sleek production of her past albums. Without consciousness of how to be commercial, Rihanna produced her catchiest—and best—album to date. Pop sensibility exists on hits like "Work", but on Rihanna's own terms, and the intensity of tracks like "Desperado" bring a new depth to her sound. "Anti" isn't the Rihanna album that any of us could have expected. It's better.
The Avalanches – Wildflower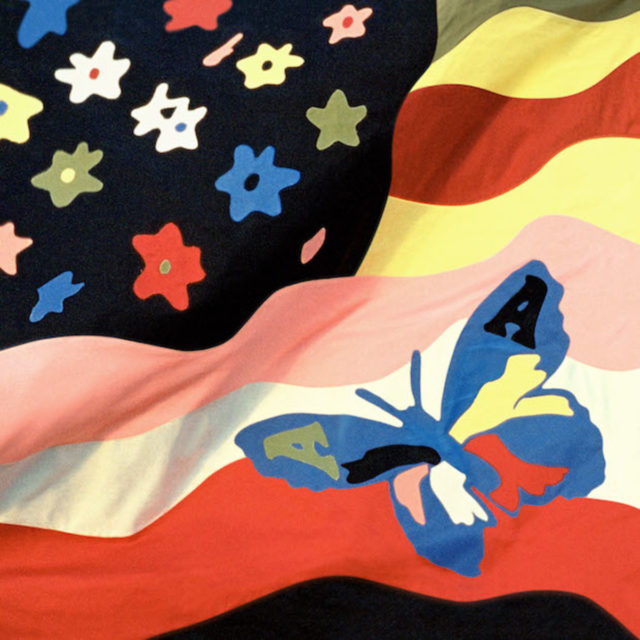 Sixteen years ago, The Avalanches released "Since I Left You", a beautiful disco-pop album composed entirely from samples of disco and folk records. After a couple singles and a brief but intriguing promotional campaign (fake movie trailer, phone number to hear a song snippet, plenty of posters and flags), "Wildflower" was here. Rather than the free-flowing distortion of their debut, The Avalanches bring a menagerie of guest vocalists to shape their unparalleled collection of samples around. The warm and fuzzed-over atmosphere of their Melbourne roots stay put, and distinguishing samples from live takes is blissfully impossible on some songs. Fluid, kaleidoscopic interludes divide the focus tracks, and are just as entertaining as the verses they buffer. The Avalanches' whole work is an unprecedented immersion in found sound and harmony; the album of the year couldn't have been anything else.
Honorable Mentions:
Chance the Rapper – Coloring Book: Chance's new sound to accompany his explosion in popularity is exciting to hear, but he sounds distinctly out of place on some songs with stadium-filling beats or big-name features.
Sporting Life – Slam Dunk (EP series): Sport has moved away from the bustling soundscapes he made as Ratking's producer, choosing a very pared-down set of samples on his instrumental EP series.
Deakin – Sleep Cycle: Deakin outdid his fellow Animal Collective members with a much less busy and much more focused collection of psychedelic pop songs.
David Bowie – Blackstar: While not as musically memorable as his classics, this album's release two days before Bowie's death carried an ominous, bittersweet goodbye message that will echo through rock and pop history forever.
Iggy Pop – Post Pop Depression: Many musicians self-destruct soon after finally achieving worldwide recognition, but Iggy Pop instead released a foggy and introspective album from the unique perspective of having nothing left to prove.
Top 5 singles: Although these five singles are fantastic, the albums to back them up just weren't consistent enough to make the cut this year.
Wilco – "If I Ever Was a Child": This calm but upbeat folk-rock tune harks back to Wilco's early 2000s alt-country hit "Being There".
Mild High Club – "Skiptracing": A great single from the best synthy lo-fi group to come out of the Mac Demarco boom.
Death Grips – "Bubbles Buried in this Jungle": While the album was too varied and hectic for its own good, "Bubbles" captures all of the aggressive industrial hip hop that brought Death Grips out of the Sacramento underground.
Angel Olsen – "Shut Up Kiss Me": Olsen is changing from sad Appalachian to energetic New Yorker, and we can only hope the final destination is as fun as this single from the middle of that shift.
Animal Collective – "Golden Gal": Easily the most cohesive and appealing Animal Collective track in years, "Golden Gal" feels like a perfect synthesis of the group's past 9 years of synthpop.
"Where's ______?"
Beyoncé – Lemonade: Beyoncé could have made glorious maximal pop in the vein of "My Beautiful Dark Twisted Fantasy", but instead sacrificed focus and cohesion for an undivided dedication to build-up crescendos that that crashed only into a scramble to start a new crescendo. In such pressure to make a "huge" album, Beyoncé sacrificed musical depth for production size, and cultural critique for lackluster straighforward declaration.
Weezer – The White Album: At the very least, we need to thank Rivers Cuomo for dragging the band back to their light and sunny sound from their debut more than two decades ago. Too many tracks are dragged down by the remnants of pop sensibility, but when the group shakes it off for a track at a time ("California Kids", "Summer Elaine and Drunk Dori"), the band is at its peak. If they can hold that misguided pop sound more effectively on the next album, Weezer's golden days may not be behind the group just yet.
Kanye West – The Life of Pablo: I think Kanye encountered the same problem as this year's enormous catalog of big-name hip hop releases—Kendrick Lamar. Last year's "To Pimp A Butterfly" was a grand masterpiece and critics praised it accordingly, but in doing so he threw so many other rappers off of their game. So many releases this year sounded like they were grudgingly required to have grand statement tracks or excessively bold musical decisions, all vying for the title of "this year's Kendrick". Kanye was hit particularly hard, striving for an album that covered all of the musical ground it could manage—and releasing an album that hardly covered any. It's not his ego that's the problem, it's the lack of a coherent message behind it. "Yeezus" and "My Beautiful Dark Twisted Fantasy" carried biting social commentary in between all the self-praise, and in the years before that he tended more towards personal statements that bordered on ballads. Now, with no real message to carry, all "The Life of Pablo" did was show us the ugliest parts of Kanye's self-love.
Y'all know this is just my opinion, right?
WLTL Operations Manager Fred Moody contributed to this article.