Local teen travels abroad to use her 'superpower'
LT junior travels to Argentina, hopes to enhance literacy in Nepal
After many months of applications and interviews, last March Ayse Kelemet '18 received her Argentina acceptance letter, notifying her that she would be studying abroad for her entire junior year.
"I decided to go abroad because I wanted to learn Spanish," she said. "That was one of my huge motives, but also to experience a new culture, and to expand my horizons."
Kelemet, who has been speaking Spanish since first grade at Cossitt Elementary School, got this idea her sophomore year, and quickly applied.
"It makes me feel like I have a superpower," Kelemet said. "Sixth grade was really the time where I knew I wanted to become fluent and that I loved it more than anything. Every time I learned something new it felt enchanting. I would walk behind people in the streets, and I would try to understand what they were saying."
The students in Kelemet's exchange program, run by the company AFS, short for American Field Service, have been in Argentina for six months, with five months left in their abroad program.
"It is really interesting to compare different cultures with other kids because literally everything changes," she said. "There is not one thing that stayed the same other than the sun and the moon. When they say culture shock, it does not prepare you for everything changing. The language, people, friends, food and the schedule."
Going through the process had a few difficulties, which ultimately led Kelemet to switch families, while remaining in San Juan, she said.
"With my first family, the economic situation wasn't the best to host a third person in the house, as well as issues between me and my sister," she said. "It made it a little difficult for me to maintain a positive relationship in the family."
Kelemet now resides with a second host family. Her parents, Veronica and Rodolfo, have four daughters; Veronica, Emi, Luli and Toti.  All four have been exposed to numerous exchange programs, either going on one or running AFS, like Kelemets oldest sister, Veronica.
"I absolutely love my host family," Kelemet said. "The whole family is very warm and loving and there is always music in the house."
Back home, Kelemet lives with her parents and her younger sister, Deniz Kelemet '19, while her older sister, Yaman Klement, goes to school at an elite dance school in North Carolina.
"My perspective on this is that both [Yaman and Ayse] are fulfilling their dreams," Kelemet's mother Linda Durack said. "Knowing that they are out there finding their place in the world, as sad as I am about them being gone, I just have a bigger sense of fulfillment for them that they are out there, living the lives they want, exposing themselves to different things."
After returning home around July 15, Ayse plans on going abroad again, this time to Nepal, where she plans to assist in establishing literacy in the women.
"The tutoring that I did at the Leadershop was the light of my week, so a volunteer program that lets me travel, I didn't know how to say no to that," Kelemet said. "I also loved the opportunity to create my own program. I could pick something that I am really passionate about, like learning, which I think is very important."
Because Kelemet does not speak Nepali, she hopes to create the literacy programs and help get them off the ground, she said.
"A huge problem in Nepal is the low level of literacy, especially in women," Kelemet said. "I hope they get to express themselves in writing, to be able to fill out a hospital form or read a street sign. It's a basic life function we take advantage of and I want to be able to give them that power."
This year in Argentina has changed the perspective of Ayse in her household.
"I personally think that this experience has changed her forever," Durack said. "Her world has gotten so much bigger, and I think she sees that her life doesn't have to be limited to the U.S., that there will be a place for her in the world and she will make it happen. I truly see her as a woman of the world."
Although life in Argentina is exciting for Ayse, there have been a few setbacks, one being her difficulty separating herself from her family in the United States, and giving up things she loved, like her job and her choir, she said.
"This is something I'm so passionate about and this was the only way I could accomplish my dreams," Kelemet said. "I have very close relationships with my friends, teachers, my co-workers, and my family. I kept telling myself that it isn't selfish to do this, but this is what I have to do to fully enjoy this experience."
About the Writer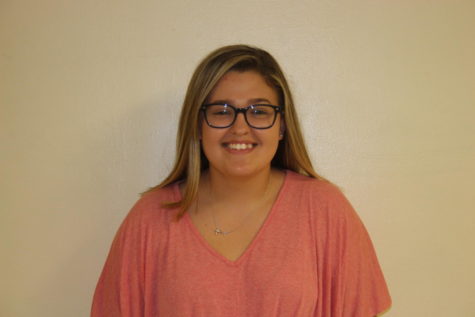 Christina Rossetti, Photo Editor