Gym flag footballers attract D1 offers
For Hugh J. Hitter '17, playing collegiate football never crossed his mind. The gym class star has attracted offers from Alabama, Clemson, Wisconsin and other top programs.
"Gym class was really the first time I played football," Hitter said. "Mr. Adams told us it was flag football, but that didn't stop me. I wasn't out there to play at a mediocre level. I was going for the A and would do anything to get it."
For a player who has never played football in his life, Hitter was a natural athlete, gym teacher Kurt Adams said. Additionally, he is the collegiate size, standing 6-feet 3 inches and weighing 225 lbs.
"After his first play on offense, everyone knew he was something special," John Smith '17 said. "One time he went full speed at a classmate. Two minutes later, the ambulance arrived and his classmate was on a stretcher. His classmate had four broken ribs, a dislocated knee, and a broken neck."
Hitter played running back in gym class, while also participating on defense at safety. On offense, he was constantly hurdling and juking defenders, with the occasional trucking (but never girls due to the unspoken rule of aggression in gym class). On the defensive end of the field, Hitter controlled every player on the other team. He often took advantage of his stature to dominate the smaller kids, Adams said.
"To be honest, I don't really want to play in college," Hitter said. "I imagine that teammates and competitors would think that I'm a gym class try-hard. The only reason I tried was to maintain my GPA, and get an A in gym."
Although he is currently undecided, faculty members and administration are still attempting to persuade him into playing at the collegiate level.
"Anyone with this much hidden talent shouldn't pass up a wonderful opportunity," Principal Brain Waterwoman said.
Waterwoman took the liberty to call Hitter down to his office last Monday. For this rare meeting, Waterwoman even created a special colored pass. Instead of the typical pink colored pass, Hitter received a rainbow colored pass.
"When I saw the rainbow colored pass, I knew he [Waterwoman] thought of this meeting as a code-red issue," Hitter said.
Regardless of Hitter's decision, LT administration and students were upset that he never played on the varsity level.
"It's truly a shame," Athletic Director Sporty McSpice said. "With his [Hitter's] talent, he could have single handedly won state for LT. It's a well known fact that the LT population is sick and tired of the Swim and Dive assemblies. We get it, you guys are talented, but lets let another sport win for once."
About the Writer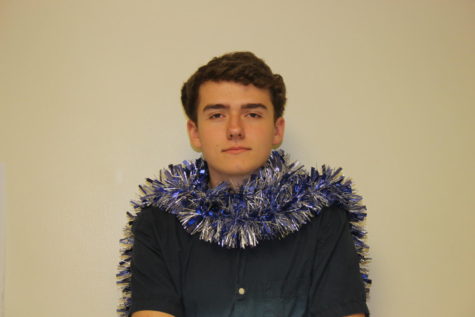 Grant Campbell, News Editor
To whomever it concerns:

You may know me as the News Editor for the LION.  To be honest, I consider myself a duo editor.  If you look on this website,...