Boys pole vault adapts to season suspension
In another world, the boys pole vault team, along with the rest of LT's track team, would be preparing for the home stretch of their season, culminating at the IHSA track and field state finals over Memorial Day weekend. However, like many other student athletes across the country, they have been sent home and asked to wait out the global pandemic, effectively canceling the remainder of the season.
"I was heartbroken," Ben Barney '21 said. "My season was just starting to heat up and it sucks not knowing when or if the season will resume."
While the IHSA decided to cancel spring state tournaments in a meeting held on April 21, the status of spring participation and summer contact days remains dependent on the progress made to curb the spread of COVID-19.
This news, coupled with school closures, has made continuing to vault difficult, as the athletes now have no access to the essential equipment needed to practice, Barney said. LT's athletic facilities–including West Field, Bennett Field and the South Campus track–are all closed, pole vault coach Michael Danner wrote in an informational email sent to the athletes and their families. However, the athletes have all been given workout plans and are expected to perform them at home or in their neighborhoods, he said.
The team as a whole was starting to hit their stride when the break started, with multiple vaulters breaking personal records, Barney said. Without poles and a runway, maintaining that momentum has been somewhat of a challenge, he said. But that hasn't stopped him from continuing to put in work.
"I have just been trying to stay in shape anyway I can," Barney said. "I end up doing a lot of body-weight workouts and just try to find time to do anything that I can."
For pole vaulters who also compete in other events, going on runs has also been a good way to stay in shape, Quinn Tischler '20 said. As one of the seniors on the pole vault team, this season would have been Tischler's final chance to compete in a high school track and field. Missing the rest of the season would be a disappointing end to the year, he said.
"When I first heard [the season] was suspended, I was happy I was finally going to have some free time," Tischler said. "But after they said how long it would be, I was upset I would be missing all that time with my friends and training."
The track season usually runs from January into late May, so forming bonds with your teammates is important. Jackson Friedman '21 understands this and also believes it to be one of the biggest downsides of missing out on over half the season.
"I was really bummed out," Friedman said. "[Ending the season would be] sad because I made a lot of friendships with seniors and I won't be able to see them again."
Whether or not the team will ever meet again, in any capacity, is still up in the air, but many members are still doing their best to stay connected, Tischler said.
"As a team we are all doing a pretty good job staying in touch," he said. "I know for me it has been easy because most of my teammates are also my friends."
The circumstances are unfortunate, but the vaulters have continued to stay motivated, Barney said. Whether or not the season picks up, he doesn't want all of his hard work to have gone to waste.
"I'm mainly stuck inside, but I find creative ways to stay in shape," Barney said. "I think all of the guys who truly care about their season are doing the same."
About the Writer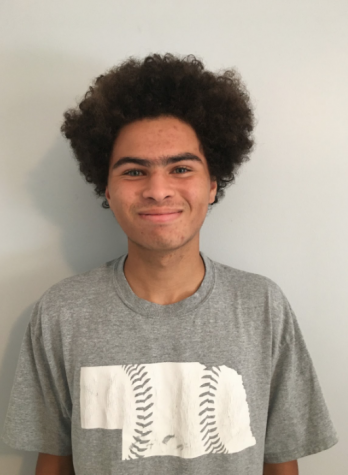 Max Dike
"I'm just a simple man trying to make my way in the universe"