Girls XC prepares for state meet
Maddie Cranny '20 ran a 19 minute race for the three mile regional conference course at Katherine Legge Park on Oct. 20. She helped her team finish at second place with only two points behind Downers Grove South.
The regular season for the girls cross country ended on Oct. 13 when the team ran the conference meet at Proviso West High School, head girls' varsity coach Alex Lyons said. Sectionals will be taking place on Oct. 27 at Midlothian Meadows.
The state meet will take place Nov. 3 at Detweiller park in Peoria, Lyons said. 14 runners are put on the card to run in the state meet, but only seven of the girls are chosen by the coaches to actually compete. The other seven athletes are alternates in case one of the competing runners gets injured.
"At this point, we do less not in terms of training necessarily, but I coach a lot less because I don't think they need to hear a lot," Lyons said. "They spent the last six to eight months preparing well, they know what to do. My only job is to stay out of their way and make sure they know to trust themselves."
The athletes have been preparing for state by lowering their training volume, Maggie Abbs '20 said. They have concentrated on keeping their bodies healthy by maintaining daily various self care routines such as band exercises and using rollers.
As the state meet approaches, the team is headed into the series with open minds, Cranny said. They are not focused on any specific places.
"I think that the more they can stick to who they are and what they normally do the better they will be," Lyons said. "People get into trouble when they try to go to the state meet and do something different or special. As long as they remember to approach the race the same way they have the rest of the year."
There is one last meet after state which is Nike Cross Regionals, Cranny said. It is the following weekend after state. The race is in Terre Haute, Indiana and is for qualifiers for the national championships. However, the meet is optional and not an official function. Coach Lyons does not get the opportunity to coach the girls for this race.
"I'm proud of how our team has performed this season," Abbs said. "We have fostered an accepting community on and off of the course and because of that we have had strong races."
About the Writer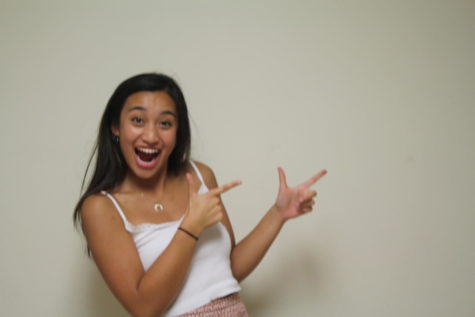 Dani Almase, Pulse Co-Editor
To the right is my bestie Anna (aka Cormy)! Anna is the most beautiful girl. She's so sensitive and intelligent. She also has a nut allergy.