Girls soccer starts strong
Hang on for a minute...we're trying to find some more stories you might like.
After winning the West Suburban Silver Conference title a year ago, the LT girls varsity soccer team is looking to build on its conference success and translate it to a deep playoff run.
"We hope to repeat as conference champs this year," midfielder Elizabeth Hall '18 said. "More importantly, we want to have a long run in the playoffs and ultimately win state."
Last year, Downers Grove North, another West Suburban Silver Conference team, made a run to the IHSA State Semifinals and that has sparked more postseason belief into LT for this year, Hall said.
This year's team returns 10 players from last year, along with five underclassmen that are getting their first dose of varsity soccer this season. Lindsey Hahn '21, Lily Mattern '21, Ava Dalivo '21, Olivia Wirtz '20 and Bella Dziak '20 were the underclassmen added to the team this year to combine with a strong senior presence.
"We have a good amount of strong, returning players and we also have a lot of new players," Hall said. "I think our focus so far has been to merge these groups together. We have potential but it's all going to come down to how hard we work at creating a successful unit on the field that can withstand dangerous teams."
The girls opened up the season with a 4-0 blowout victory over Oswego East on March 16 at Bennet Field. Head coach Bill Lanspeary believes the team showed promise but will be tested more as the season rolls along.
"I thought we played well [against Oswego East]," Lanspeary said. "There were times where we moved the ball really well. Defensively, we looked good but we'll definitely be challenged much more throughout the season."
LT currently stands at 2-2 overall and is currently in the midst of the Northshore Invitational, a tournament that features numerous high-level teams including New Trier, Naperville North and Barrington. These games can be used as a wake-up call for any new varsity members, defender Catherine Johnson '18 said.
"The biggest thing is getting the new girls acclimated to the speed and physicality of play," Johnson said. "It's very hard to mimic that in practices so I think that it is a good thing that we are in the New Trier tournament."
Numerous games have been cancelled due to weather early on in the season, including the highly-anticipated matchup against Hinsdale Central. The rivalry game versus the Red Devils was set to be played back on April 3, but has since been canceled twice. The two teams have agreed on April 30 as the make-up date for the match, with the venue being the NC West Field. Despite having to wait to play its arch-rival, LT remains ready for what many call the biggest game of the year for each team.
"I am so excited for the game because it's always an intense environment," Hall said. "This year especially because Hinsdale Central gained back many players that only played club soccer last year."
Conference play is scheduled to begin for the Lions on Tuesday, April 17 against Oak Park River Forest, where LT hopes to start its title defense on the right note. In the past, it has been Hinsdale Central that has given the Lions trouble when it comes to winning conference. In 2015 and 2016, LT won all its conference games except for those against Hinsdale, thus denying its chance at finishing atop the West Suburban Silver Conference.
Gaining revenge on the Red Devils is certainly a goal for this year's team, but it isn't the only one.
"We of course want to win state," Johnson said. "We would also love to beat Downers Grove North, who we lost to last year in the IHSA Sectional Finals. If all else fails, we just want to have fun and enjoy our season together."

About the Writer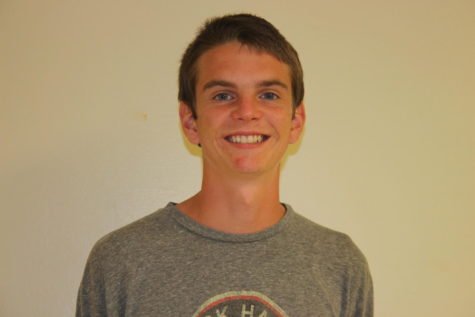 Luke Lusson, Sports Editor