Four keen varsity wrestlers to graduate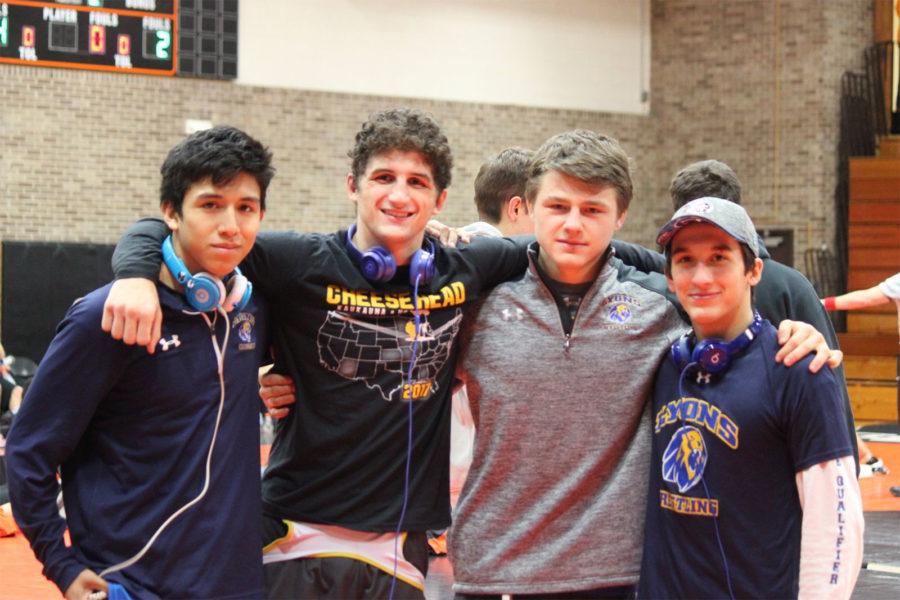 On Feb. 16, Johnny Mologousis '17, Zach Villarreal '17 and Elias Garcia '17 stepped out on the mats in the University of Illinois wrestling gym for what would be their last time wrestling in high school.
"It was the best feeling I have ever had in my life," Villarreal said. "Nothing has ever been better than this."
Villarreal placed sixth his sophomore year, and this year he placed third.
"I was chasing for third, because I had the two best guys in the country ahead of me. It was my last shot. I wasn't trying to just make it down to state this year, I was trying to get as far as I could, trying to make the biggest noise for myself."
Fellow teammates Tyler Zeman '17 and Elias Garcia qualified for state their junior year. Zeman received a medal his junior year, placing sixth, and Garcia placed sixth this year.
"It feels great to be able to leave high school with a medal," Garcia said. "Knowing I'm an All- State wrestler, ending my career with a medal is fantastic."
For Mologousis, this year at the state competition was bittersweet.
"Looking back at it, I am proud of my performance at state," Mologousis said. "Last week it was rough. But you can't really look at one match, because it doesn't really define my career. I have been really fortunate to have a great career."
Mologousis qualified for state all four years, placing second his junior and senior year, being the only LT wrestler in the programs history to qualify all four years, head coach Griff Powell said.
"We could tell right from their freshman year that these boys would be very successful," Powell said. "They had great success in our youth program, and they were doing everything right. They put time in during the offseason, and they were outstanding leaders in the way they conducted themselves in and outside of the room."
Powell has been coaching these four boys since as early as third grade, he said.
"They have been a lot of fun to coach," Powell said. "The coolest part, not even the wrestling, is watching them turn into young men. Watching them grow from the youth program and mature into great people, to me, is more important than anything."
However, for these boys, this will be their last high school state competition, with mixed feelings coming from all.
"I hope everyone is working hard in the room," Zeman said. "I know it'll be hard because the four of us aren't there, but I hope they push for success and always work hard."
As well as the mixed feelings, there are hopes for next year.
"Guys like Dom Campo '18 just have to step up and take leadership, as well as the other guys that have been on varsity," Villarreal said. "They have to keep training, do off season, and I hope for the best for them next year."
This year's graduating wrestlers were a big group, consisting of 19 instead of the regular nine to 12 expected graduating seniors, Powell said.
"We're going to miss this group," Powell said. "It shows that they really bought into the LT wrestling family. They are all going off to do great things, so I am going to miss them, but I know they're going to do great things."
About the Writer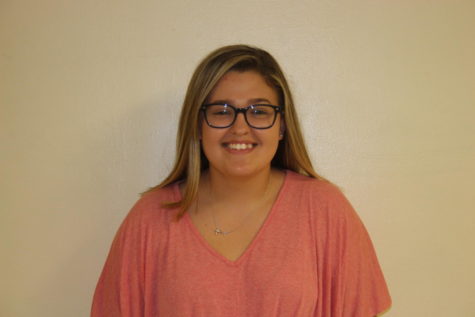 Christina Rossetti, Photo Editor