DJT trumps first year in office
President Donald J. Trump is perhaps the most contentious public figure in the 21st century. I can definitely say that I don't agree with everything the president says or does (especially his irresponsible use of Twitter), but whether you like his personality or not, my aim is to discuss how President Trump has actually presided over an objectively successful first year in office, despite your personal perceptions.  Here's why.
I need only say "economy" to allude to the most fantastic Trump effects. No, I'm not referring to the unprecedented 33-percent point increase on the Dow Jones since Trump's election in November, nor the lowest unemployment rate in 17 years (according to the BLS), but I'm referring to tax cuts. The reality is that under the new tax reform bill, 75-percent of Americans will pay lower taxes. That means a majority of American workers will earn the same or more each year. The list of companies now offering their employees more benefits in result of the cuts continues to grow to now include Walmart, who will pay $1,000 to each of its million employees and raise the minimum wage from $9 to $11 per hour.
Shifting to foreign policy, when Syrian President Bashar al-Assad deployed deadly sarin gas on his own citizens, Trump did not hesitate to act. He upheld international law and punished Syria for its use of chemical weapons; he ordered the military to decimate the airfield used to drop the bombs. The Syrians watched in silence as the U.S. kept its promise to enforce a "red line" against chemical weapons.
Moreover, within less than a year of Trump holding office, Iraqi Prime Minister Haider al-Abadi declared victory over ISIS, signifying that the terrorist group was officially eliminated from Iraqi territory. This success was only possible after key American military support increased under Trump to fight ISIS' human rights atrocities.
Returning to the domestic front, Trump brought the opioid epidemic to the forefront of national awareness. In 2015, over 33,000 Americans lost their lives to opioid overdoses and 12.5 million Americans misused their prescriptions. The CDC reports that opioid prescriptions have quadrupled since 1999, and in response, Trump declared the epidemic a public health emergency in October. He diverted $1 billion to address opioid and drug issues, and Trump administration officials have expressed support for expanding access to narcan, the drug used to counteract a heroin overdose. For a crisis that is the leading cause of death for Americans under 50, I give Trump thumbs up for this move.
While I obviously cannot address every issue related to Trump in this column, this is your wakeup call. Even as the Hollywood celebrities and the media elite paint a certain picture, Trump has objectively succeeded in many areas since assuming the presidency. These real results and more are happening because of Trump's leadership, and this makes his first year in office a success.
About the Writer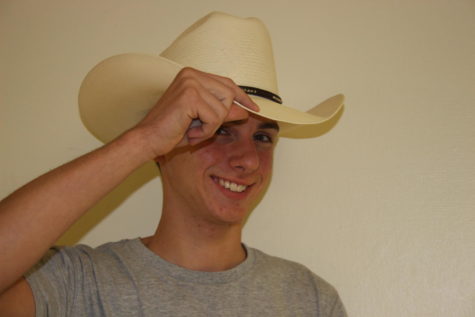 Brandt Siegfried, Online Editor
I am the humble keeper of this online establishment. Please adhere to Rules of Civility and Decent Behaviour In Company and Conversation by George Washington...