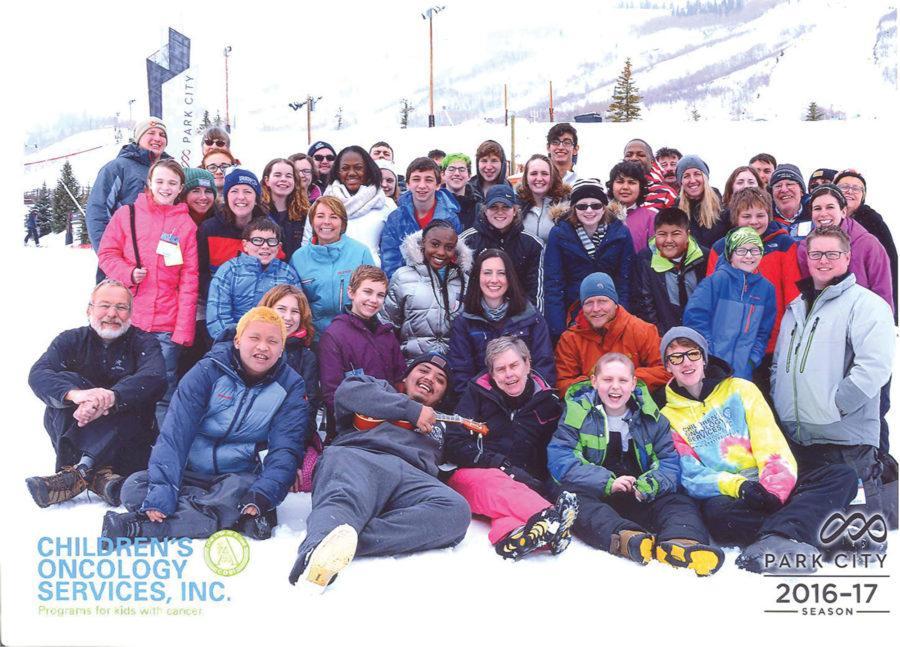 Katie Palermo, Photo editor
March 3, 2017
Starting on Feb. 4, I embarked on a Utah ski trip with 28 fellow cancer survivors from Wisconsin, Indiana, Michigan and Illinois. The program is held by Children's Oncology Services (COSI), which provides pediatric cancer patients and survivors programs such as summer camps, dude ranches, whitewater rafting excursions and trips to Washington D.C. The ski trip advisor, Nancy Townsend, is a multi-year cancer survivor herself, along with many of the volunteer counselors.
The ski trip is a very highly anticipated trip not only for the beautiful sights in Utah, but also for the special adaptive skis that are available for campers whom are amputees or have limitations due to their cancer. Very few ski resorts have adaptive ski equipment available for rental, if at all. At Park City Mountain Resort in Park City, they have a ski center known as the National Ability Center (NAC). The NAC has mono-skis, bi-skis, sit-skis and many other adaptive ski equipment to fit anybody's needs. During March, volunteers and instructors at the NAC work with soldiers who struggle from injuries and post traumatic stress disorder.
This was my third year attending the ski trip, and it is always earth-shattering to hear new campers' stories. Each year COSI ends the ski trip with a banquet thanking the donors, instructors, volunteers and families that have given time to allowing this to take place. Along with the dinner, counselors vote on a female and male camper to speak and tell their cancer story. Very little is spoken about the type of cancer one had or has while at camp since we're there to be normal kids, not cancer kids. Prior to the girl's speech, I had not known what kind of cancer she had gone through. At 9 years old, Hannah had a 20 pound tumor removed from her abdomen due to a diagnosis of a rare form of adrenal cancer. That already is pretty impressive, but she later wowed the audience even more. There have been four people in the world to have had this rare cancer, two of which have passed. As far as doctors know, Hannah is the only surviving female diagnosed with the cancer.
This ski trip is very special to not only me, but a multitude of other pediatric cancer warriors. It isn't just the ski trip though, it's COSI in general that is providing kids with cancer opportunities that they otherwise wouldn't have.