LT sailing carries on through cold
Despite new restrictions, sailors still have a lot to look forward to
Although the weather is getting cooler, that hasn't stopped the LT sailing team from taking to the water. Among them is Gavin Dempsey '22, who isn't worried about the decrease in temperature, despite being so close to the increasingly frigid Lake Michigan.
"Our season goes from September to either late November or the start of December," Dempsey said. "It would seem a little bit late, considering the winter, but we have drysuits that keep us warm and other cold-weather gear that lets us continue our season."
As was the case for many athletic programs, 2020 has been a strange year for the sailing team. The spring season was entirely wiped out due to the COVID-19 outbreak, Columbia Sailing School instructor Katie Tinder said, while competitions this season have been limited to local scrimmages between a couple of other organizations. Masks and small groups are also a requirement, she said.
"It's definitely a different vibe than we've had in previous years," Tinder said. "But the kids are in really good spirits. All of the athletes come down and are super excited to see their friends from other schools and get out on the water."
Tinder teaches at the Columbia Yacht Club in Chicago, where Dempsey and a handful of other LT sailors go for practices on Tuesdays, Wednesdays and Thursdays in the fall and spring, Dempsey said. Along with a few schools in the area, the athletes put their boats together and work on the crucial skills they need for races, called regattas, he said. While practicing with the competition may seem a little out of the ordinary, KJ Avakin '22 finds it to be a fun way to get to know his competitors.
"Practicing with other schools is definitely a good thing," Avakin said. "If we didn't sail against them, not only would we not be able to improve from modeling after people who do well, but we would also have very small and boring practices.
When it comes to actually competing, LT's team races in smaller, two-person sailboats called 420s, which can reach about 15 knots (17 mph) in high winds, Dempsey said. They participate in fleet races, where all of the boats from all of the schools race each other, as well as team races, which are three-on-three races between just two schools. Both kinds of races bring their own challenges, but team racing is typically more technical and intricate, he said. 
"You take everything from fleet racing and put it into team racing," Dempsey said. "But with team racing, you have to understand that you're racing as a team—and you have to be able to help your teammates out of situations and know the rulebook a lot better."
Although the team can't participate in many of their normal competitions, they still took part in Shepherd's Championship held on Nov. 7 and 8, Avakian said, which is a major regatta at a couple of different yacht clubs in Chicago where teams can qualify for postseason sailing. Despite finishing a 14th place finish, there is still a lot of season left and it is after Shepherd's when the most fun sailing of the year really begins, Avakian said. 
Between their competitive spirit and the joy they get from being on the water, Tinder is excited by how passionate her pupils are about the sport, she said. There's a lot to learn, but she believes the sport is incredibly rewarding if you really stick with it.
"[Sailing] is a really cool sport," Tinder said. "It teaches a lot of things about weather and is also like a mental game, as well as a physical game, so I think a lot of people have the wrong idea about sailing, in that it's just something where you sit on a boat and float around."
About the Writer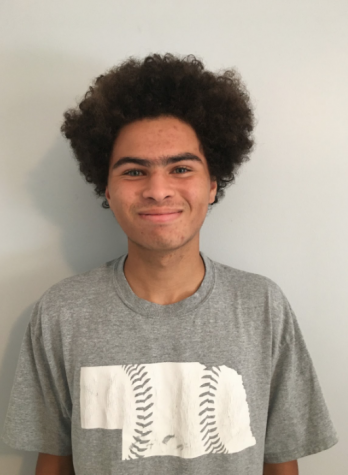 Max Dike
"I'm just a simple man trying to make my way in the universe"