Senior celebrations continue despite school closure
Although school will not continue for the rest of the year, celebrations for the Class of 2020 will still take place this year, principal Dr. Brian Waterman said in an email to the LT community on April 23. 
The Senior Honors Assembly will take place over livestream on May 21, and the next day, there will be a yard sign and flag distribution for the Class of 2020. Graduation will not take place on May 31 as previously planned, but there will be a special tribute to seniors that day. Finally, if restrictions from state and local authorities have been lifted, Senior Prom will take place on June 25 at Navy Pier and graduation will take place June 28.
"We had to get creative and figure out a way to honor the Class of 2020 in the best way possible," Waterman said.  
In an attempt to make a collaborative decision, Waterman met with the student council, class board and his student advisory council as well as members of the administration. 
"Dr. Waterman and the administration were amazing and were very receptive to all the concerns about virtual alternatives, as those would likely not compare to the real thing," class board president Cerys Egan '20 said.
During the Zoom meeting the administration was very open to hearing ideas from the students, Egan said. 
"Having lost the end of the school year and that time with our friends and teachers, the hope that we will still have prom and graduation is providing everyone with the positivity and motivation needed to get through this challenging time," Egan said.
About the Writer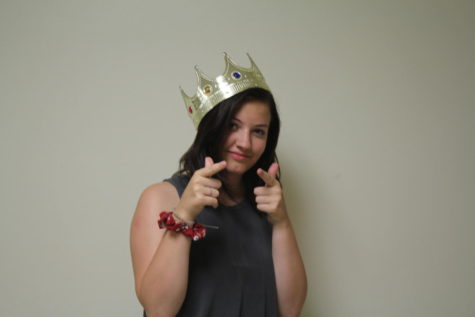 Olivia Janik, Co-Editor in Chief
I'd like to thank my arms for staying by my side, my fingers for always being there for me to count on, my back for supporting me and my hips because...