LT Math and Science departments donate PPE to AMITA hospital in LaGrange
In an effort to counteract a possible shortage of supplies due to the coronavirus outbreak, members of the LT Math and Science department donated hundreds of personal protective equipment (PPE) to AMITA hospital in LaGrange.
"While we are all sheltering in place, those in the hospital are on the front lines keeping us safe," LT Math and Science division chair Dr. Adam Roubitchek said. "They are taking care of the most vulnerable while putting their own health at risk. It isn't just important to support them, it is our duty to support them."
Roubitchek is on an email list of Science Department Chairs in the Chicagoland area. They had started discussing the idea of donating PPE supplies to local hospitals when science teacher Serena Lerma approached him. Lerma had seen social media posts about PPE shortages from some of her friends who work as nurses, and she hoped that LT could donate some to a local hospital.
"LT prides itself on being a community school, and the students and staff are always looking for ways to help others," Lerma said. "Besides staying home, donating these supplies felt like a tangible way to show healthcare professionals that we see them and their needs, and out of love, we responded."
Science teacher Sylvia Tanious, who has made connections with the hospital through her work with the Future Healthcare Professionals Club and her anatomy classes, reached out to them regarding PPE donationes.
"The hospital has been a great learning resource for students," Tanious said. "We wanted to give back in any way possible."
On Thursday, March 26, a group of five teachers and administrators met at LT. They spent a few hours looking through the labs and supply rooms at both campuses for PPE to donate, Roubitchek said.
By the end of the day, they had found a few hundred goggles, a dozen boxes of gloves, a few hundred lab aprons and some laboratory grade solvents to donate.
The group drove three cars which were full of donations to the hospital loading dock where a few representatives were waiting for them.
The representatives told the group that they would take whatever supplies people had to give, Roubitchek said. As of March 26, they had not yet experienced a shortage, but expected one in the near future.
"The best thing that you can all do is protect each other," Roubitchek said. "If you have supplies or expertise to donate, by all means, act. But otherwise, limit your exposure to others and keep yourself healthy."
About the Writer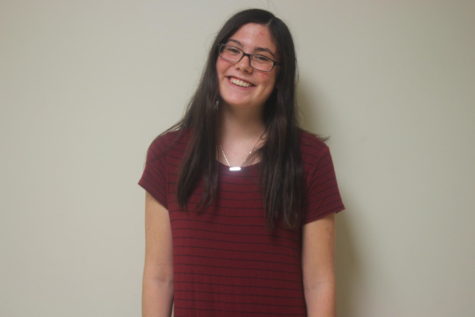 Claire Williams, Copy Editor
Can it please be leaf catching season already?