Brownstock returns under new management
LT's annual concert remains scheduled despite speculation, cancellation rumors
Hang on for a minute...we're trying to find some more stories you might like.
Despite the rumors over the past few months, Brownstock XIX is occurring on March 22. Students and faculty have stepped up to keep this tradition going by volunteering and pitching ideas on how to continue it.
"There are events that students love, and then there are also events, like Brownstock that students look forward to because they have not experienced it," Principal Brian Waterman said.  "When SC students get to NC, there is a genuine excitement they feel. So, we are committed to keeping this tradition alive."
The administration felt just as fondly about Brownstock as the students and staff did, so they appointed new coordinators.
"[Brownstock] has become part of the [LT] culture," Activities Director Peter Geddeis said. "It is one of those things that is on the calendar, and that you just can't imagine an LT school year happening without."
Originally, one teacher managed all of the lighting, sound, auditions and schedules that went into planning and production of Brownstock. Now, The task has now been divided between student assistant Gary Morrill, Auditorium Technical Director Laura Eilers, and Geddeis.
Morrill will be handling the talent and scheduling, Eilers will be managing the sound and technical aspects of the production, while Geddeis will oversee the production as a whole.
Along with the change in coordinators, there will no longer be performances during the lunch periods due to the flow of students disrupting ongoing performances, Geddeis said. Therefore, first, fourth and fifth periods will be reserved for soundchecks. It has also not yet been decided whether or not there will be performances during eighth period.
Another change to the event is that it will not only be aired by LTTV, but by WLTL as well.
"[Brownstock] is so important because it touches so many people," auditioning musician Danny Touhey '20 said. "There are so many talented people in this great school, but we don't have a platform to show off our talents without Brownstock."
This year, students will be auditioning via video instead of a live performance. The audition videos will be uploaded to YouTube where Morrill will review them and make the schedule.
The audition videos must be sent in by March 7.
"I think Brownstock is a totally unique opportunity that exists at LT," musician and Brownstock XVIII performer Andrew Gatland '19 said. "It allows musicians to showcase their talents in front of peers as well as appreciate the awesome music culture that LT has."

About the Writer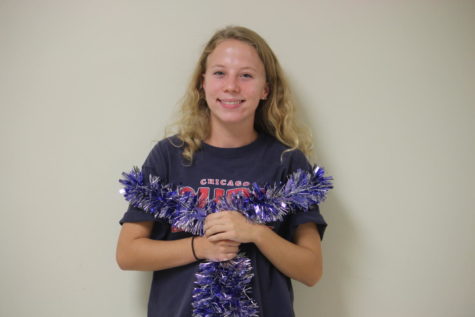 Mary Okkema, News co-editor
I think I know more about planet earth than you do GENIUS!

Twitter: @MaryOkkema