Updated: Female student assaulted on campus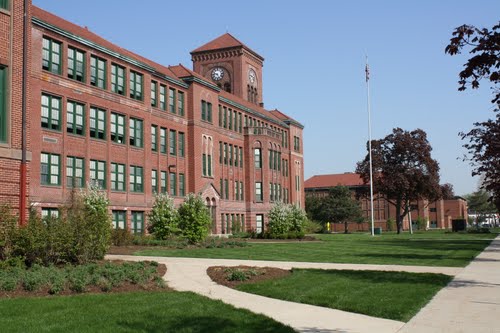 Lars Lonnroth, Managing Editor of Breaking News and Multimedia Content
February 14, 2019
Hang on for a minute...we're trying to find some more stories you might like.
Update: February 19. 5:55 p.m.
A female LT student was assaulted in a NC bathroom Feb. 14, when a male student jumped out of a bathroom stall and threw the female student to the ground, NC Associate Principal Kevin Brown said.  
"Nobody wants anything like this to happen any place—much less in a public high school," Brown said. "We want our students to feel safe and these kind of things don't support that goal."
The assault occurred at 1:30 p.m. in the girls pool bathroom located in the NC Vaughan Building, Brown said. After the assault occurred, the male offender fled the premises but was "immediately identified" and apprehended by police, the administration's original statement said.
On the police side of the investigation, NC School Resource Officer Tim Andries said that the investigation into the incident remains on-going.
"What we can tell you is that the school and the entire police force—mainly the detective division—continues to investigate," Andries said. "The victim is being cooperative with us and answering all of our questions, and we are continuing to analyze the information that has been collected through our forensic interview."
Additionally, Brown confirmed that—up to this point—there is no evidence suggesting that the assault was specifically intended for one particular student.
"We have no information that this girl was targeted," Brown said.
While being unable to speak specifically to the administration's role in the on-going investigation, Brown said that, in most cases like this, the school administration typically hands-off an investigation regarding a criminal act to the local police department when a student commits a crime on campus.
In the meantime, however, the administration typically works with the victim and their family to support them in the aftermath of a situation like this.
"Whenever there has been a student who is a victim, you try to not only communicate with them that you take it seriously but that you're going to do everything in your possibility to keep them safe," Brown said, even though he could not speak to specifics due to student confidentiality. "Oftentimes, there are questions about whether anything is going to change."
Due to this being an extremely rare unprovoked assault, the administration does not believe that policy change is necessary, Brown said.
"In my 10 years at LT, I can not recall a situation like this," Brown said. "I don't know if we're looking to change any policies or practices—we won't lock bathroom doors, for instance… I don't know if there has been a time in my 29 year career where I recall something like this has happened."
Still, a large part of  an administrator's role is to ensure that students are safe on campus, Brown said.
"I think that, one of the biggest concerns in my role is making sure we're providing for the safety of our students," Brown said. "But I don't believe we feel like this was anything other than an incredibly isolated incident."
Update: February 20, 10:14 p.m.
The male student who was brought into custody Feb. 14 for assaulting a female LT student in a North Campus washroom is no-longer in police custody, LaGrange Chief of Police Kurt Bluder told the Chicago Tribune Feb. 20. 
There is no information available about the identity of the perpetrator or victim due to them being minors. Additionally, the LT administration has been unable to provide many details about their response to the incident other than what has been outline in the school's statement on the day of the assault.
Blunder told the Tribune that the the police department is "not done with everything yet" and that, despite the individual's release, the investigation is still on-going. There is no information about whether any disciplinary action was taken on the part of the school.
Original: February 14, 9:55 p.m.
A female LT student reported being assaulted Feb. 14th in a NC bathroom, according to the LTHS website.
The female student entered a NC bathroom around 1:30pm when a male student jumped out of a bathroom stall and pulled the student to the ground, the report said. The male student then fled the scene.
According to the administration, the "investigation is ongoing" but the offending student was "immediately identified" and was then brought into custody.
This is a breaking news story. The LION will update this story as further information is available.

About the Writer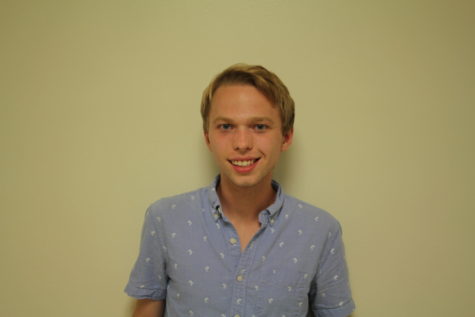 Lars Lonnroth, Managing Editor of Breaking News and Multimedia Content
Newspapers are the lifeblood of democracy.

Twitter: @larslonnroth