Rep. Lipinski, challenger Newman to face off at Moraine Valley Community College on Feb. 21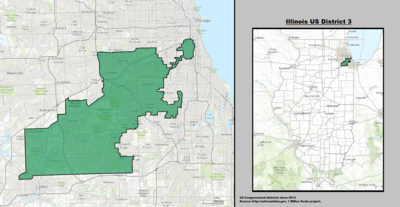 In a rare Democratic primary race in Illinois' Third Congressional District, incumbent Rep. Dan Lipinski will debate his challenger, Marie Newman, before the March 20 primary. The Third District covers large swaths of southwestern suburban Chicago, including most of LT's territory. The event, sponsored by the League of Women Voters of the La Grange Area, will give candidates an opportunity to explain why they are running for Congress and allow constituents to ask questions.
On his website, Lipinski touts his knowledge of the district and his moderate record. He grew up in the Chicago portion of the district, and is running for his eighth term; he succeeded his father, Bill Lipinski, after 32 years in Congress. Lipinski is supported by large labor unions such as the Illinois AFL-CIO and the International Union of Operating Engineers (organized labor comprises a key portion of the Third District's Democratic base). He currently serves as a member of the House Transportation and Infrastructure Committee, which reflects the presence of Midway Airport and a vast number of interstates, roads and railroad crossings within the district.
Lipinski represents a more traditional Democratic position, and his policy objectives on his website are representative of the transpiration and labor presences in the district. He advocates for manufacturing jobs, fair trade and improved transportation. Lipinski also favors policies that support seniors, veterans and first responders, among other issues.
On Newman's website, she positions herself as a progressive Democrat. She's a La Grange businesswoman "bringing true blue values to Ilinois' Third District." She supports universal healthcare, cutting the wealth gap and reducing the influence of money in politics. She also takes strong positions on abortion and LGBT rights.
Newman has drawn press attention due to her ability to fundraise and high-profile endorsements. She has support from local Indivisible groups and other progressive organizations. In an uncommon step, fellow Illinois Democrats Rep. Jan Schakowsky and Rep. Luis Gutierrez endorsed Newman. Planned Parenthood Action Fund and EMILY's list, two pro-abortion groups, have also thrown their support behind Newman.
Newman consistently cites Lipinski's position on abortion as a key contention in this race. While she argues "reproductive decisions belong with women and her right to choose," OnTheIssues reports Lipinski opposes federal funding for abortion and supports the procedure in cases of rape, incest or danger to the life of the mother.
Voters will go to the polls and choose Lipinski or Newman for Congress in the March 20 primary. All LT students who will be 18 by the Nov. 6 general election can register to vote and participate in the primary.
If you are interested in attending, the forum will be held on Wednesday, Feb. 21 from 7 to 8 p.m. at Moraine Valley Community College's Building M, Moraine Room #2. The address is 9000 West College Parkway, Palos Hills, IL 60456.
About the Writer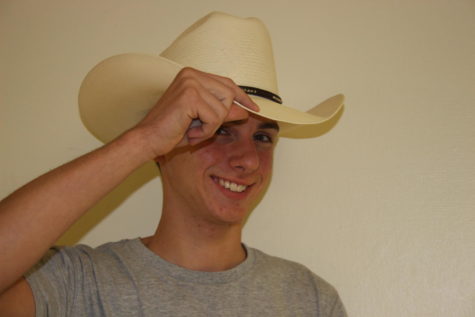 Brandt Siegfried, Online Editor
I am the humble keeper of this online establishment. Please adhere to Rules of Civility and Decent Behaviour In Company and Conversation by George Washington...