New eSports club offers unique opportunity
In the hopes of introducing student video gamers to the opportunity of gaming
competitively and earning college scholarships, LT has begun offering eSports Club.
The club's first meeting was on January 30, and it has continued to meet every
Tuesday in room D122 since. At the first meeting, almost 120 students were present, club advisor and automotive and engineering teacher Joshua Nabasny said.
"I've definitely been more excited to come to school just so I can come to this
club," Vice President Grace McGann '20 said. "It's somewhere I can go where I can talk
to people that have a common interest with me. I don't think I really had an opportunity
like that freshman year."
The club was introduced in August by Nabasny, and was approved on January
12.
"I played competitive gaming growing up, and I made pretty good money doing
it," Nabasny said. "It just seemed like a lot of students that play video games don't know
that they can actually make money doing it."
There are many different leagues members can compete in to earn money or
scholarships. When members win a match of the High School eSports League, they're
awarded with points, which can be cashed in for scholarship money at the end of their
high school career. Some Illinois colleges, such as Illinois Wesleyan University, are also
reaching out to the club to recruit players for their college teams.
"I think it would help the parents be a little more understanding of it
since you can get a scholarship out of it," McGann said. "I know my parents
were pretty excited."
Due to the technology aspect, competitors will be playing from home, meaning
members can compete against different teams throughout the Midwest region.
"Having that chance to connect [with other students], work together as a team,
and then come out on top against other high schools and make money doing it–it's
ridiculous," Nabasny said.
While the club focuses on modern gaming now, including games ranging from
Overwatch to Pokemon, their goal is to add retro gaming and attract more students.
About the Writer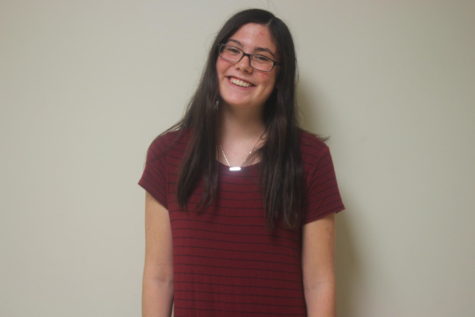 Claire Williams, Copy Editor
Can it please be leaf catching season already?