Homecoming conquers debt
Homecoming: a day where everyone has the opportunity to feel like royalty. On Oct. 1, LT had homecoming with many new additions as well as a surprise.
"The most obvious change was adding a homecoming king," Student Activities Director Peter Geddeis said. "That was something that we know that a lot of people noticed, it was talked about and it was highlighted in the newspapers."
Ticket sales were lower than last year's, just shy of 2,500 tickets in the preliminary reports Geddeis said. This year, LT Student Council reports that the debt from last year has been paid.
"They were very focused on two things: retiring the debt they started the year out with and rebuilding their reputation to put on good events," Geddeis said.
Student Council had many hopes this homecoming, Geddeis said.
"It exceeded my expectations," Student Council President Haley Gorman '17 said. "We're actually out of debt, which is more than I could have hoped for. I was incredibly happy with the way Student Council came together and worked this whole month, it's been beyond what we could have expected from last year."
This year Student Council spent about $15,000 less than last year Gorman said.
"We wanted a cleaner, more streamlined production, so we took out the inflatables, and did not include certain music we know people didn't like, which was definitely a positive," Gorman said. "We took what we did well and made it better."
This year's walk up ticket sales were the largest one they have had in seven years, selling over 300 tickets at the door, Geddeis said.
"We set it up differently," Geddeis said. "We had a completely new approach to what was happening on stage and in the crowd. We wanted to show that the focus wasn't on the artist on stage, it was about the students."
With the addition of the new production company, Monster Entertainment, this year's homecoming was more centered around the kids, Geddeis said.
"DJ Big Daddy came back after six years," Geddeis said. "He knows our students and knows what we want, so it was a big change to have him back. He was eager to be back and was motivated to put on a good show."
The use of student bands, including the band Moonrays, in gyms one and two were yet another great attribute to this year's homecoming, Geddeis said.
"I have never seen students sitting and waiting for a student band before," Geddeis said. "The response to the Moonrays was incredible. There were at least 100 students sitting in front of the stage waiting for them to play."
With Homecoming behind LT, there are already some plans for next year.
"I hope to see a bump in attendance, and I think we'll be able to bring back a little of our budget from years past," Gorman said. "But also leaving it in the hands of the students. It's the senior's responsibility to allow the freshman, sophomores and the juniors to plan their own dance."
WC: 501
About the Writer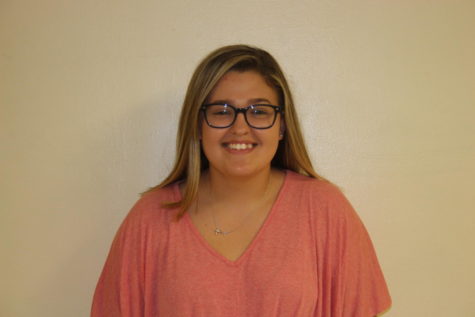 Christina Rossetti, Photo Editor