LT extends AC at NC
LT has installed air conditioning in certain classrooms of NC over the 2016 summer. The air conditioning and remodeling of NC took place from June 2 to Aug. 15, with remodeling of the corridor surrounding rooms 206-220, primarily the math rooms, on the east side of NC.
"There really wasn't a decision to install air-conditioning, I think it's really more about the opportunity to install it when other work is being completed," Principal Brian Waterman  said.
After this summer, LT plans to continue to repair and install air conditioning whenever possible, Waterman said.
"There's no set in stone plan to say we're going to do this hallway or this hallway, or the whole campus," Waterman said. "The general feeling is, if we can do this while we're completing other work, we're benefiting ourselves long term."
Last fall, LT's upper hallways needed remodeling, so the school board conducted a meeting and began determining what other big construction jobs they needed to do.
"I think that any time we have the opportunity to air condition any part of the school, it helps create a better learning environment for students," Waterman said. "I think we get to a point where if kids can spend at least two or three periods a day in the air conditioning, it helps a lot."
Many students are excited about the new change they have been wanting for years.
"The air conditioning makes school so much better," Teodora Ljuboja '18, said. "It makes classrooms more comfortable to learn in."
With the air conditioning installed in some parts of NC, many wonder about the future for SC.
"There's no plans," Waterman said. "But there is always the hope that again, as we do major projects, if there is the opportunity to install air conditioning, then I know our board and our central office team would be interested in doing so."
About the Writer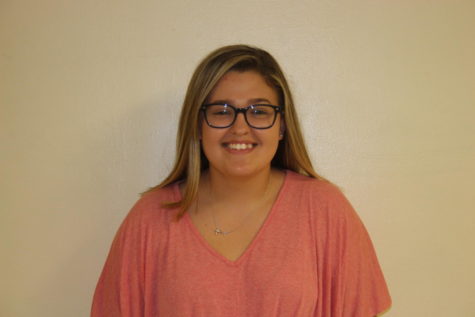 Christina Rossetti, Photo Editor