Drop-in centers expand resources
Lunch period study center to assist students in English, Global Studies departments
At the start of the 2016-2017 school year, the English and Global Studies departments partnered to create a drop in center similar to the one the Math department started last year.
"Space was found for students to go and get help with anything in Language Arts or Global Studies," Language Arts Division Chair Karen Raino said.
The departments were paired based on the amount of overlap the classes share, especially with the study of the United States junior year and the amount of writing involved, history teacher Benjamin Lafontaine said.
Students do not need to be referred by a teacher to attend and they can come in on an as-needed basis.
"I like that it'll be more student driven and you don't need to be failing to come in," English teacher Ryan Darrah said.
Since it is a new program, teachers do not know what type of questions students will bring in, Raino said. Students can come in for any form of help they may need, such as essays or test prep. The year has started slow, but attendance is expected to increase as the year progresses and essays are assigned. Posters will be added around the school and teachers have been asked to make announcements in regards to the new resource.
"When the end of the quarter comes I know I'll have a ton of essays and [the center] will be a huge help," Kaysie Stuba '18 said.
The center can be found in room 44 at North Campus and room B109 at South Campus and is available during all lunch periods.
About the Writer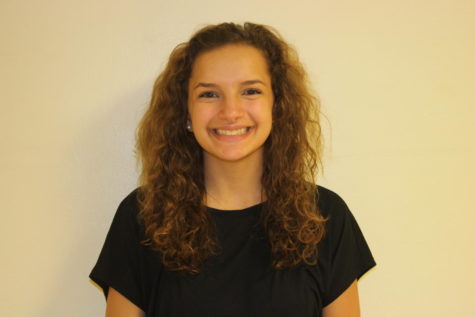 Mikaela Larson, Sports Editor
My name is Mikaela Larson and my passions include The Office, dogs, feminism, and of course: sports. Along with LION, I am the Marketing Director at WLTL...