PepsiCo prep
Hang on for a minute...we're trying to find some more stories you might like.
As the annual PepsiCo Showdown approaches, the girls varsity soccer squad has its eye on winning its first ever title in the event with this year's young yet talented group of players.  
"It [the PepsiCo Showdown] is a great opportunity to play against quality teams," midfielder Elizabeth Hall '18 said. "It would be amazing to go far and even win." 
Like Hall, Head Coach William Lanspeary appreciates the opportunity to compete in such a high-caliber event early on in the season. 
"Tournaments add something extra to what would just be another non-conference game in a long season," Lanspeary said. "There's something a little bit special about them and they make for some excitement along the way." 
Despite having only five seniors on the roster, the girls team has shown no problems with leadership early on in the season as they hold a 4-1-1 record that includes a 5-3 victory over a solid Oswego East team on March 16 and a 3-3 draw against highly-ranked Metea Valley on March 21.
"We have a good returning core and the young players coming up are very talented," Lanspeary said. "It might take a bit of time to get used to the level and playing together, but I think we will only get better as the season goes on." 
With a roster of only 18 girls this year and a limited number of seniors, the returning members of last year's varsity team feel ready to step up and lead the young squad to a successful season.  
"Our goal is to have a team full of leaders," Hall said. "The returning junior players have really stepped up and sought out the new players in order to create new friendships and trust." 
Although the girls would be thrilled to capture a PepsiCo Showdown title, they have other goals as well, including winning conference and making a run at the state title, Hall said. 
"We have a special group of very talented players this year and everyone makes an impact," forward Jenna Fuller '17 said. "I think we can make a good run into the playoffs and we have a great chance of winning our conference." 
LT kicked-off the PepsiCo Showdown with a 3-0 victory on April 8 at Olympic Park in Schaumburg. The Lions came in as an eight seed in their bracket and knocked off ninth-seeded Hinsdale South. Today, April 13, LT will take on one-seeded St. Charles North at 6:30 p.m. St. Charles North, who enters with an overall record of 4-0-1, is coming off a 3-1 victory over Downers Grove North in the first round.

About the Writer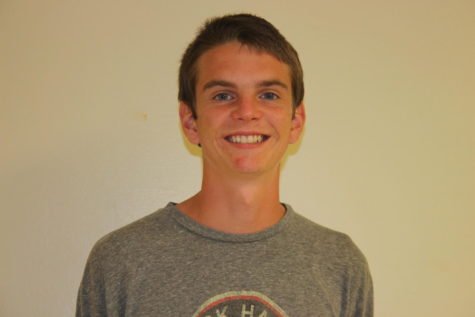 Luke Lusson, Sports Editor