LT adopts new equity statement
Administration continues work on closing achievement gap
For seven months beginning in July of 2020, the LTHS Board of Education (BOE) worked with consultant Dr. Floyd Cobb from the Core Collaborative as they engaged in equity training. To guide their training, they worked within an included framework put together by Cobb and consultant John Krownapple in their book, "Belonging Through a Culture of Dignity." 
The discussions that arose during the training evolved into the BOE drafting, developing and adopting an Equity Statement about LT's commitment to equity and diversity and equitable opportunities for all students, LT principal Brian Waterman said. 
"There are things that from a district perspective, we've been doing for a few years," Waterman said. "I think what the board of education equity statement does is it reinforces the work that's happening and it lays the groundwork for continuing to do work in the future."
Over the past few years, LT has been working to increase student access to high-level courses, coordinator of assessment and research Katherine Smith said.
"We used to have a system where you would need a teacher recommendation or need to have certain test scores to get into a class," Smith said. "Over the last few years, we've tried to push more of self selection, as well as tried to remove some of the obstacles."
As the LT administration continues to identify students who may not have access to the highest level courses, the school is also focusing on work surrounding the grading practices. The new grading practices implemented in the 2020-2021 school year have benefited a lot of students of color, director of curriculum and instruction Scott Eggerding said. The loudest complaints are coming from the students who had benefited from the  former grading practices, Eggerding said.
"I think that's probably the one thing that the most people have the most opinions about," Eggerding said. "The challenge is a lot of times you have to make changes to things where the dominant culture or the dominant group has to make more room for others. Our goal in equity is not to flip and have the kids who are on top be on the bottom and the kids on the bottom be on top, it's to make enough room for everybody to have a space at the top. What that does is it changes people's mindsets to some degree of what is equitable, as opposed to what is equal and what is fair as opposed to what is equitable. I think there will be a lot of difficult conversations."
The newly adopted Equity Statement will serve as a road map for the continuing equity work of the district, providing the framework to focus on equity at every level. 
"Our ultimate goal in looking at if we want to close the achievement gap, really, is ensuring that our highest level courses, our AP courses, are representative of our student demographic," Waterman said. "Right now, they aren't and so the goal of the equity achievement team was to make progress on that, and we have, but we still haven't met that ultimate goal of ensuring that our advanced placement classes, our dual credit courses—all of our highest level courses—have representation from all of LT, and that's what we have to keep working on."
About the Writer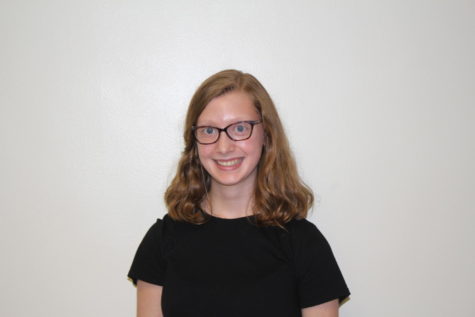 Sophia Schultz, Reporter
The only one who gets my jokes is my dog