Marie Newman beats incumbent in Democratic primary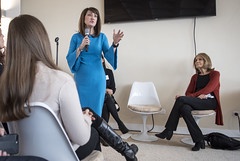 Marie Newman beat incumbent Dan Lipinski in the Democratic primary for the Illinois 3rd district congressional race by less than three percent of the vote, according to Vox. Newman, a progressive Democrat, first challenged Lipinski in the 2018 primary and lost by around two percent.
"It didn't feel real," Newman campaign volunteer Charlotte Wolf '20 said about the March 17 result. "When we found out that she officially won, we all started hugging and crying and chanting. I haven't felt that happy in a long time."
Lipinski has been the 3rd district's representative for the past 16 years. His father, Bill Lipinski (D), held the office for 22 years before his son was elected to take his place. While the district's boundaries have changed over time, the 3rd district has had a Democratic representative since 1975, according to Ballotpedia. 
Newman ran a campaign based on supporting women's rights, healthcare for all and the Green New Deal. She differentiated herself from Lipinski through her support of Planned Parenthood and the Affordable Care Act, both of which Lipinski opposed. Lipinski was one of the last pro-life democrats on Capitol Hill. 
"When the Democrats came out, they didn't want someone who was going to be pro-life," Wolf said. "It's a huge foundation of the Democratic platform to be pro-choice."
Newman's main goals that she hopes to accomplish in Congress include raising the minimum wage to $15 an hour, establishing paid family leave, reinstating the assault weapons ban and making election day a federal holiday, according to her campaign website.
"What I've noticed from [when I was] phone banking and canvassing is that people want a more progressive candidate," Wolf said.
Newman grew up in Chicago's Southwest Side and attended Marquette University and the University of Wisconsin-Madison. She became a partner at an ad agency before starting her own consulting business. Newman also founded a national non-profit to stop bullying called "Team Up to Stop Bullying" after one of her children was bullied in school. Newman currently lives in school district 204.
The race received national attention as Newman was endorsed by Senators Elizabeth Warren, Bernie Sanders and Cory Booker, as well as Representative Alexandria Ocasio-Cortez, whose own victory against an incumbent drew national attention in the 2018 primaries. Lipinski, on the other hand, received endorsements from a majority of the mayors in the 3rd district. 
Lipinski directed federal funding to local areas to help complete infrastructure projects, Western Springs Village President Alice Gallagher said. He also facilitated discussions between the railroad companies and local communities to improve the timeliness of the trains and Lipinski brought national attention to the Sterigenics problem last year. 
"He's hardworking, he's ethical, he's doing it for the right reasons," Gallagher said. "He's doing it to help the people."
On March 18, Lipinski held a press conference where he congratulated Newman on her win. He recognized that his position on abortion most likely played a factor in his loss, as well as low voter turnout due to fears over the coronavirus.
"We ran a good campaign against tremendous headway," Lipinski said to Politico. 
The general election will take place on Tuesday, November 3, where Newman will face off against the winner from the Republican primary, Mike Fricilone.
About the Contributor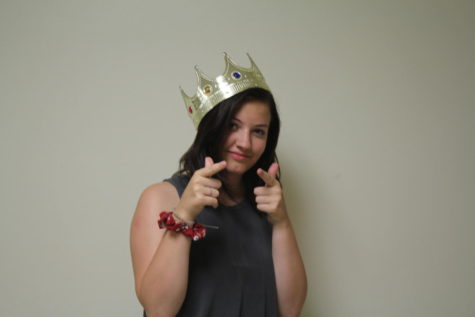 Olivia Janik, Co-Editor in Chief
I'd like to thank my arms for staying by my side, my fingers for always being there for me to count on, my back for supporting me and my hips because...