Senior teaches cooking camps to different ages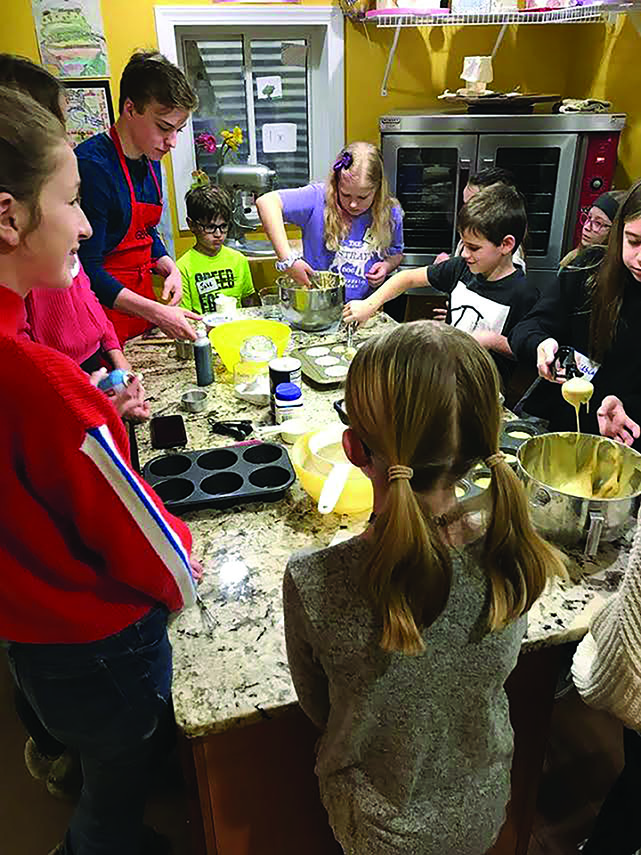 At the age of 6 years old, Genaro Giovingo-Mino '20 decided to start his own cooking camp for kids in his neighborhood. People come to his house where he teaches them various skills and recipes. Years later, Giovingo-Mino's cooking camp has flourished and is offered every summer to anyone aged 6 to 12.
"[Cooking] was something I loved to do, so I wanted to see if others would like it," Giovingo-Mino said. "I thought it was fun to make your own food and not have to rely on your parents. That was kind of the inspiration."
In addition to having a genuine passion for cooking, Giovingo-Mino also found inspiration to cook at a young age from his mother, Jennifer Giovingo.
"There are a lot of talented cooks and bakers in our family," his mom Jennifer said. "Genaro has learned from all of them. At the early age of 4, he started helping me with my baking orders. He has always been a natural in the kitchen. I encouraged him to experiment, try challenging recipes and take pride in whatever he creates."
Soon after realizing his hobby, Giovingo-Mino started his cooking camps. The cooking camps have been going on since 2014, he said. Each class is two hours long, costs $25 per class and 12 kids are allowed in each class. The camps take place in the months of June and July and are approximately two weeks long. Over the course of 10 summer camps and seven years, Giovingo-Mino has taught 350 kids.
   Karren Harrison, neighbor and mother of children in the camp, has had her kids participate in the camps for the past four summers.
"My kids loved all of his camps," Harrison said. "Genaro was just so polite, patient and showed the kids step by step procedures. He makes sure all the kids feel involved with specific directions. I would and still do recommend his camps to my friends. It is truly one of the best camps my kids have done. It is also a great money price."
Giovingo-Mino offers two types of classes: baking and cooking. He incorporates different cultures and cuisines in his recipes. For example, one day they might use a Thai recipe and another might be Italian. On top of cooking, he sometimes has classes for technique skills such as working with knives.
"I really want [the kids] to take home confidence in themselves," he said. "When they go into the camp, a lot of the times they have never made anything before. Then when they go home, they have made this complex meal. I feel like if I allow them to explore in the kitchen, then they realize they can do a lot more than what they thought they could. They get confidence to try something new and I feel like you just believe in yourself."
This July, Giovingo-Mino will be holding his 11th camp. Right now, he is preparing for the camp by looking at cookbooks and recipes. He tests out the recipes beforehand and then publishes it to his facebook, @ggcookingschool, on a Google form so people can sign up for which class they want to take.
"You don't need any experience to come into the classes," Giovingo-Mino. "As long as you are willing to try something new, you'll definitely have fun. I think it's really exciting to do something you aren't allowed to do at home usually."
About the Writer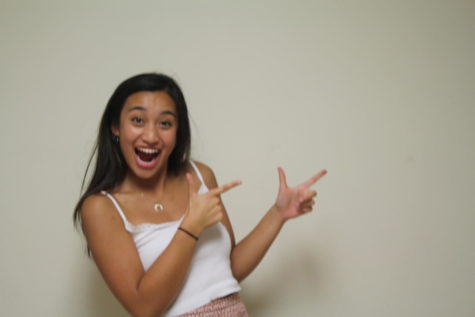 Dani Almase, Pulse Co-Editor
To the right is my bestie Anna (aka Cormy)! Anna is the most beautiful girl. She's so sensitive and intelligent. She also has a nut allergy.