Nine ACE members resign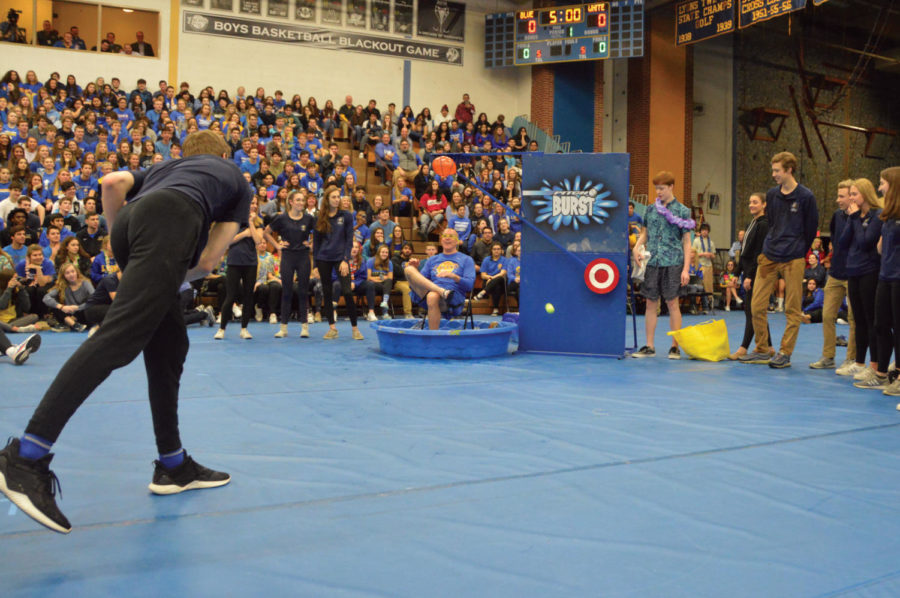 The Athletes Committed to Excellence (ACE) group at LT is smaller than normal this year, sponsor Bradley Anderson said. Only 10 members remain including two seniors and eight juniors after nine members resigned.
"As much as it was sad for me, I thought that was an incredibly mature response because sometimes leaders have to sacrifice for the greater good," Anderson said. "That group now will forgo a year of leadership training, a year of leadership experiences and something pretty great on their résumé because they wanted to see it continue for future students, and so that we could move forward as a group. And to me that's what authentic leadership looks like: sometimes you have to make tough decisions for the greater good."
At the end of the 2018-2019 school year, Anderson received four independent reports without names or evidence that members of ACE were going to parties or drinking, he said. At their annual summer leadership camp, Anderson told the group that if the reports were true, some members would need to resign due to violating the club's mission statement. As a result, nine total members resigned. While nine members resigned, LION does by no means insinuate that the members that resigned were engaging in drinking or attending parties.
"At summer camp this summer, I told all of them about it, and I said 'If this is true, some of you need to resign or else I'm not going to do it anymore, and ACE probably will go away,'" Anderson said. "Our mission statement says we aspire to unite and lead the student body toward lives of excellence through positive, healthy choices. We're out here trying to tell people 'hey there's a healthier better, more positive choice for how you can live your life, and if we're not doing that in our own lives, then it's not going to have the impact on the school that it should."
In the past, the ACE club at LT has provided leadership training for a select group of athletic leaders, who spread a message of healthy living and good choices to their peers and future LT students, Director of Student Activities Peter Geddeis said. 
"We haven't done it much in the last couple years, but [ACE] goes to eighth grade health classes and talks [to them]," Anderson said. "Last year, we talked to all the freshmen fall teams about it, and we train the junior high student council people for Red Ribbon Week just like we do Red Ribbon Week here."
LT faculty Anderson, Athletic Director John Grundke, Geddeis, and cross country coach Alex Lyons met over the summer to discuss possibilities about the future of ACE, Anderson said. At a meeting where Anderson invited all the ACE members back, over half showed up to talk about how to move forward with the club. There are still many options and no final decision has been made, Geddeis said. 
"Every year we ask the same question of why is this happening," Anderson said. "And so we have some ideas about how to move forward, and one of them being that ACE will take a year to kind of figure out where it wants to go and what it wants to do. Obviously it's still going to be leadership development, but it's going to focus more on the health choices because I think that's become such an issue in our school and not just the don't drink, don't smoke, don't vape thing, It's going to be more than that."
Anderson hopes to take a more holistic wellness approach and focus on mental health. ACE also might become application based, instead of each coach nominating two sophomore athletes to be considered. 
"We've talked about the possibility of making it application with the idea that if students know what it's about, and they're asked to apply, then you wouldn't apply unless this is what you're about because no one's going to join a club where they don't want to live out what they're saying," Anderson said. 
The other possibility will be to create an additional leadership development council that focuses on leadership outside of wellness to involve more students. This council would consist of one athlete selected from each sport that automatically makes it in. There are still possibilities being discussed by the administrators. The remaining students in ACE will help develop the ACE side of the program, and then the faculty and administrators will develop the new leadership development council, Anderson said.
"ACE club might get smaller but we still want to have better leaders in all our athletic teams," Anderson said. "So I don't want to say 'We're not going to develop leaders unless you're really into holistic wellness and all these things'. I want to give more opportunities to more athletic leaders."
Anderson believes the remaining ACE members will step up and be more focused on the mission statement.
"In order for students to have integrity in front of other students they have to live out the mission statement," Anderson said. "If they're living it out, then actions speak louder than words. I think that those that resigned gave these students an opportunity to live out the mission statement themselves. I think what they did is going to go a long way to restore the integrity [of ACE]."
Multiple members of ACE were contacted to be interviewed, but each declined comment.
About the Writer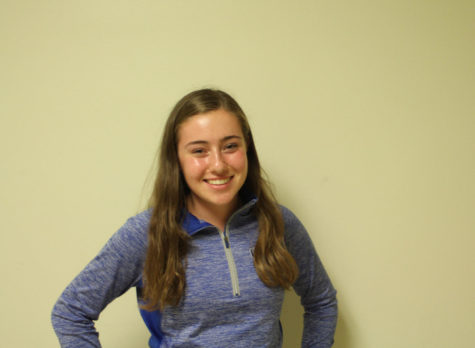 Diane Makovic, Co-Editor in Chief