Theatre Board performs 'Tens by Teens'
Hang on for a minute...we're trying to find some more stories you might like.
On May 1, 2 and 3, LT students performed "Tens by Teens" in the Performing Arts Center at SC. The show consisted of 10 plays each running around 10 minutes that were written, directed and performed by students.
"This is why I became a teacher," Lawrence Keller, the show's producer, said. "I wanted to give kids an opportunity to share stories with an audience."
Plays were submitted from LT's playwriting class and other writers can submit plays too, student director Mae Wolcott '20 said.
"It gives writers in high school a chance to see their work become what it can be," writer, director and actor Ben Smiley '20 said. "It is a super unique experience that you can't really get anywhere else."  
After the plays are selected, directors apply, Wolcott said. If they are picked to be a director they are able to read through the plays and pick their top ones. Lastly, students audition for parts where the directors play a large part in casting.  
"It's a great experience for people to try something new, either writing, directing or acting in a play," Wolcott said.
Actors and directors rehearsed for about seven weeks, leading up to tech week when there was rehearsal every day, Keller said. Along with the 10 full production plays, there were two readings of additional student-written plays.
"This is a celebration of the writers, the plays they wrote and then helping their ideas so people can see and experience them," Wolcott said.
Rehearsals differed from other plays because it was more individual work until the end when all the shows come together, Smiley said. There were about 30 total actors, writers and directors and more including the crew.
A lot of people came together to produce this," Wolcott said. "When you watch it you get to see the creativity and originality of students. You get to see intriguing, interesting plots written by high schoolers."
The money from ticket sales goes towards other shows in the future, Wolcott said. Since the plays were written by high schoolers, many of the plays are about issues that high schoolers experience, but Tens by Teens can be for anyone.
"Everyone who goes will find something they like out of the plays," Wolcott said.
About the Writer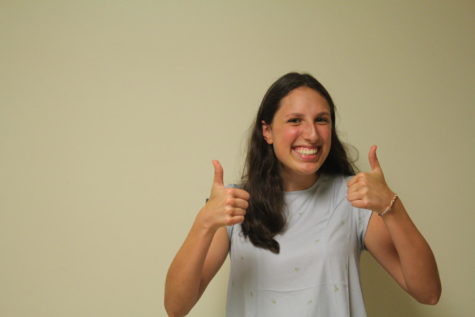 Nicole Klein, Website Editor
Once again, I am not related to Calvin Klein, but yes I know that would be cool!