IJCL conference approaches, LT Latin class plans to attend
In order to learn more about Latin culture and connect with other Latin students from Illinois, LT students will be partaking in the annual Illinois Junior Classical League (IJCL) conference later this month.
"[The conference allows for students to] express their enthusiasm about Latin, and to meet other students interested in the same thing as they are," LTHS Latin teacher Sean Sweany said.
Sweany and eighteen of his students will depart for Itasca, IL on February 21, in order to participate in the three-day, overnight convention alongside 22 other schools from around the state. There, a series of competitions will be held, including academic and artistic contests that surround Latin and Roman culture.
"I'm excited to go [back to IJCL] this year," Adriana Serrano '21 said. "It's fun to bond with kids from other schools that I wouldn't meet otherwise."
Prior to this year, Laurie Jolicoeur was the Latin teacher at LT, and during her 33-year career, she decided to begin taking students to the annual IJCL conference. This is Sweany's first year at LT, and he plans to continue this tradition.
"[Sweany] is new and a pretty laid back teacher," Serrano said. "You can tell that he is passionate about Latin and loves what he does."
Fewer than 50 students took Latin when Jolicoeur began teaching. Now, over 100 students are enrolled in Latin classes at LT.
However, still very few people know about or choose to take Latin, and therefore Sweany's students are able to form tight bonds with one another, both in class and at IJCL.
The convention also allows for students to learn about the cultural aspects of the language they are studying.
"[The students] value meeting others who take Latin, and [are able to realize] that it is okay to be enthusiastic about it," Sweany said. "They also enjoy the competitive aspect [of the conference]."
Students will even compete for the most school-spirit at IJCL, Sweany said. If all goes well for the 18 students representing LT, the chant of "LTHS" will be heard from blocks away.
About the Writer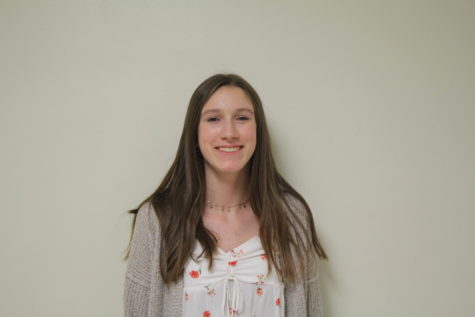 Lillie George, Reporter
The only reason I joined the Lion is so I could feel like Rory Gilmore.