Renovations continue at La Grange library
Hang on for a minute...we're trying to find some more stories you might like.
Due to wear and tear at the LaGrange Public Library, and the community suggesting changes, library officials decided to renovate the facility.
"The project will benefit the library by providing a user friendly environment with more space, more glass, giving it an open appeal and a new Internet Cafe," president of Landmark Construction, Jay Bradarich, said.
The renovation started on June 11, 2018, and is making multiple changes to the library, Arcadia McCauley, community engagement coordinator at the Lagrange Public Library said. The current vestibule and lobby are adding a cafe with more convenient grab and go books, seating, charging stations and a coffee machine with compostable K-cups.
"I'm so excited to see how the library has changed and use the new cafe," Molly Buzzelli '20 said.
Glass will be added in between the lobby and children's area, Arcadia said. Itself will undergo changes to have more early play based learning.
"We want to bring in more young adults as well as parents, and we want to benefit children," Arcadia said. "We really think that the renovation has something for everyone."
The overall estimate is just over $1 million, McCauley said. The renovation will not use any of the taxpayer's money because the board has been putting money aside for 10 years for such an endeavor.
"We plan to be completed in middle to late December, and it has been running a few weeks behind schedule," McCauley said.
Part of the lobby is closed off with temporary walls, but the rest of the library has remained open because things were moved around, McCauley said. The street was not impacted, but part of the Cossitt Avenue sidewalk is fenced off.

About the Writer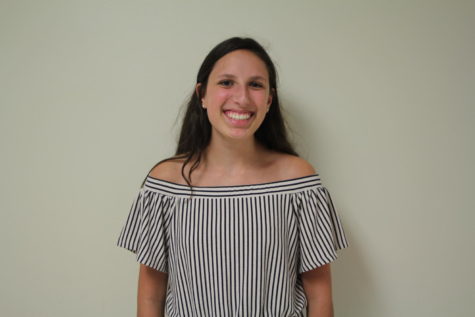 Nicole Klein, Reporter
Hi, I'm Nicole Klein! No, I'm not related to Calvin Klein, but yes, that would be cool.