Trivia Night held at Via Bella raises money for LT
Hang on for a minute...we're trying to find some more stories you might like.
Via Bella was crawling with community members dressed head to toe in elaborate costumes and eager to participate in a Trivia Night fundraiser to benefit the LT school district. The colorfully decorated tables were filled with different varieties of food and beverages, corresponding to the themes of each respective team.
Located at 5412 S. LaGrange Rd. in Countryside, the restaurant hosted the event on Feb. 3 from 7-10 p.m. LT Parent Teacher Council and Boosters Club will use the funds raised to support LT's students and staff, as well as fine arts, clubs, athletics, and teacher appreciation at LT.
"We decided we needed to raise some extra funds for LT this year," LT PTC President Jill Sistino said. "We decided to do a joint venture with the Parent Teacher Organization and also the Booster Club and do a collaborative effort to provide our fundraising."
With a total of 31 teams, eight people per team, there was a full house. Each team had to pay $200 to register. Other means of raising money at the event were a split the pot raffle, silent auction and the option to buy an answer for $10. Items such as parking spots and VIP graduation packages were auctioned off. The goal for the night was to raise $5,000. LT PTC and Booster Club exceeded this goal, raising a total of $9,000.
Throughout all of last year, LT Booster Club managed to raise $85,000 to help support LT's extracurricular activities, as well give out 25 scholarships to students for $1,000 each.
"We've had a lot of parent support from both groups and a lot of community sponsorships that have come in," Sistino said.
Sponsors for the fundraiser included Carol Rosentreter with RE/MAX Properties, Club Z! Tutoring, iLoveKickboxing, Max Aquatics, Salerno's and Salty Fig.
Participants had the option of bringing in their own food and drinks or ordering from Via Bella in advance. Many teams coordinated their food with their costumes, which helped pull the team's theme together. A prize was given out to the team with the best theme. This award was given to a team consisting of LT staff who decorated their table with football and Eagle balloons, and dressed in Jake Elliott T-shirts.
"It was a really fun event to participate in, and it was well organized," participant Ellen Meyer said. "It was a chance to reconnect with people in the community. We had a blast, and it was a really great event to raise money for the school."

About the Writer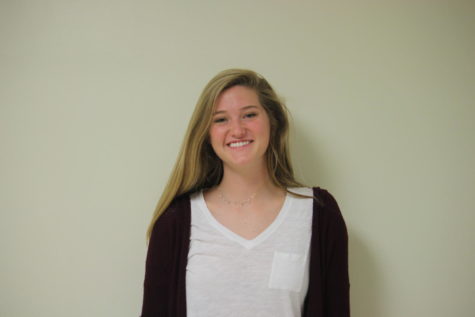 Harper Hill, News co-editor
My name's Harper Hill, and I am the News Editor for the LION Newspaper. In case you were wondering, I am the world's biggest fan of Dirty and the Dishes...