Pay freeze
Illinois Attorney General Lisa Madigan filed a motion in the Circuit Court of St. Clair County on Jan. 26 to freeze pay for all state employees. The lawsuit follows nearly 19 months without a state budget and a potential compromise in the Senate. Democratic and Republican leaders crafted a bill that would combine an income tax increase with budget cuts, but it has yet to be voted upon.
The filing is a stark reversal of policy when the same court issued an injunction in July of 2015 that required state workers to be paid during the period without a budget. If Madigan wins the suit, state workers will stop being paid on Feb. 28 until a new budget is passed. According to Chicago Tonight, these paychecks will add to the backlog of $10.7 billion in unpaid bills already accrued by the state of Illinois.
Officials at the attorney general's office have stated that the pay freeze will not affect employees of the University of Illinois or other public universities. Staff members are paid by their respective university, not the state. This is the same situation for LT, and so teacher pay will not be affected in any way. These institutions have functioned normally thus far during the budget standoff and essential services, including state worker pay, have been paid by funds available in the state treasury.
LT may be affected by the state budget, however. Illinois provided LT approximately $3.6 million in aid this year, according to the 2017 school budget. In total, LT had $60 million in revenue, of which only $55 million comes from local sources. Despite the imbalance, LT officials are not worried.
"The state has continued to make the payments to [LT] that they otherwise would have, with or without the budget," Director of Business Services Brian Stachacz said in September. "We've seen no great impact yet."
The American Federation of State, County, and Municipal Employees (AFSCME), the union representing state employees, is working to defeat Madigan's lawsuit. AFSCME is already preparing a strike to counter new contract demands by Gov. Bruce Rauner. Voting began Jan. 30 as to whether the 30,000 eligible members would strike later this year, according to the Chicago Tribune. 
Madigan's move has been criticized by many as dirty play with the potential budget deal at stake. State services have been running throughout the budget crisis, but now that state employees may not be paid, thousands of people will directly be harmed by further inaction in Springfield.
"Some folks believe Lisa Madigan's move could boost pressure on lawmakers to finally act," author of Capitol Fax Rich Miller said Monday.
Regardless of her motives or whether Madigan wins the lawsuit, the attorney general has certainly thrown a wrench into the delicate status quo at the state capitol.
About the Writer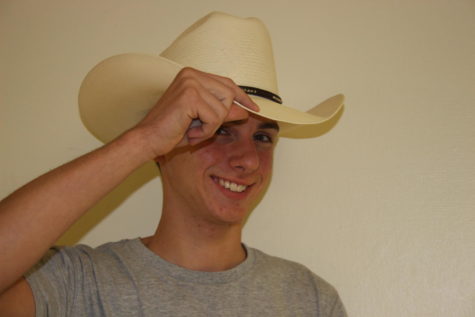 Brandt Siegfried, Online Editor
I am the humble keeper of this online establishment. Please adhere to Rules of Civility and Decent Behaviour In Company and Conversation by George Washington...