NFL trade deadline analysis: Lusson
WR Kelvin Benjamin to the Bills for a third and seventh-round pick:
This is my favorite deal from the deadline. It's no secret that the Buffalo Bills need help at the wide receiver position, as they currently rank dead last in the league in receiving yards. Benjamin has the ability to fix this problem right away. His 6 '5″, 243-pound frame will undoubtedly help Buffalo's struggling passing game. This move should not change the team's run-first offensive scheme too much, as they have one of the best running backs in LeSean McCoy, a solid offensive line, and a dual threat quarterback in Tyrod Taylor. However, what the addition of Benjamin will do is make this offense more balanced and not as predictable. With the Bills already sitting at 6-2 overall, look for this trade to continue to boost their playoff hopes and give them a chance to even make a playoff run. They now have the pieces to do so.
RB Jay Ajayi to the Eagles for a fourth-round pick:
This trade comes in as my number two deal of the deadline mostly because of how little the Eagles gave up to get Ajayi, who accumulated the fourth most rushing yards among running backs last season. Ajayi has struggled this season – he's averaged only 3.8 yards per carry, yet it's tough to ignore the output he produced last season. Although the Eagles already look like one of the top teams in the NFL, obtaining Ajayi certainly will not hurt this dynamic offense. With LeGarrette Blount alongside him, Ajayi will turn this backfield into one of the most bruising and effective ones in the league. Couple that with the stellar play of Carson Wentz and this should be one of the NFL's most fun offenses to watch the rest of the year.
DT Marcell Dareus to the Jaguars for a sixth-round pick:
One of the NFL's best defenses just got better. If there's one thing about this Jaguars defense that you can criticize, it's their run defense, which ranks dead last in rushing yards give up per game (138.6). All other assets of this defense our spectacular. Jalen Ramsay and A.J. Bouye headline their shutdown secondary, while Calais Campbell and Malik Jackson are two of the top pass rushers in the game. The one thing they have been missing is a true run stopper, and while Dareus may not entirely solve the problem, he should at least minimize the damage. However, what may be the most appealing part of this deal for the Jaguars is that they only sent a sixth-round pick to Buffalo in exchange for Dareus. Based on this, I liked this move a lot for Jacksonville, who hope to keep themselves in the playoff mix.
QB Jimmy Garoppolo to the 49ers for a second-round draft pick:
Garoppolo may turn out to be the quarterback of the future for the San Francisco 49ers. A second-round pick may be a high price for a player who has only started two NFL games, but he sure was impressive in those two starts for the Patriots. Plus, it never hurts to sit behind arguably the greatest quarterback of all time for the first three years of your NFL career. This move won't turn the 49ers season around, but it will impact their future beyond this year for the better. Despite all of the hype around Garoppolo, it's tough to ignore how valuable a second-round pick is and it wouldn't surprise me if the Patriots ended up making another outstanding draft pick That's why this deal ranks number four on my list.
LT Duane Brown to the Seahawks for a 2018 third-round pick and a 2019 second-round pick:
After ten years in Houston, Duane Brown is on the move to a team that needs him desperately: the Seattle Seahawks. Following Seattle's loss of their starting tackle, George Fant, their run game has struggled mightily, calling for some type of move to improve their offensive line. Although Seattle is sitting pretty at 5-2 right now, the Rams are right alongside them atop the NFC West, and the Seahawks needed to grab a guy like Brown to give themselves a better chance at taking home their division. I expect Brown's skill, experience, and leadership to boost Seattle's subpar running game and help protect Russell Wilson, but is one solid offensive lineman worth the price of two high draft picks? We'll just have to wait and see, but to me this seems like a risky deal in the long run for the Seahawks.
For Campbell's take, click here.
About the Writer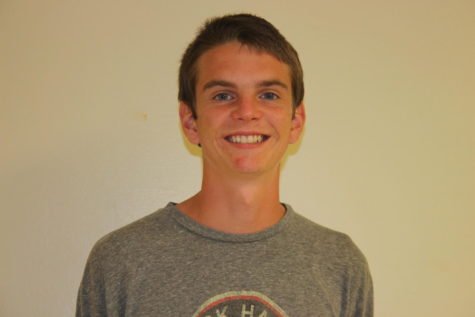 Luke Lusson, Sports Editor