All-School Assembly marks 20th anniversary of festivities, games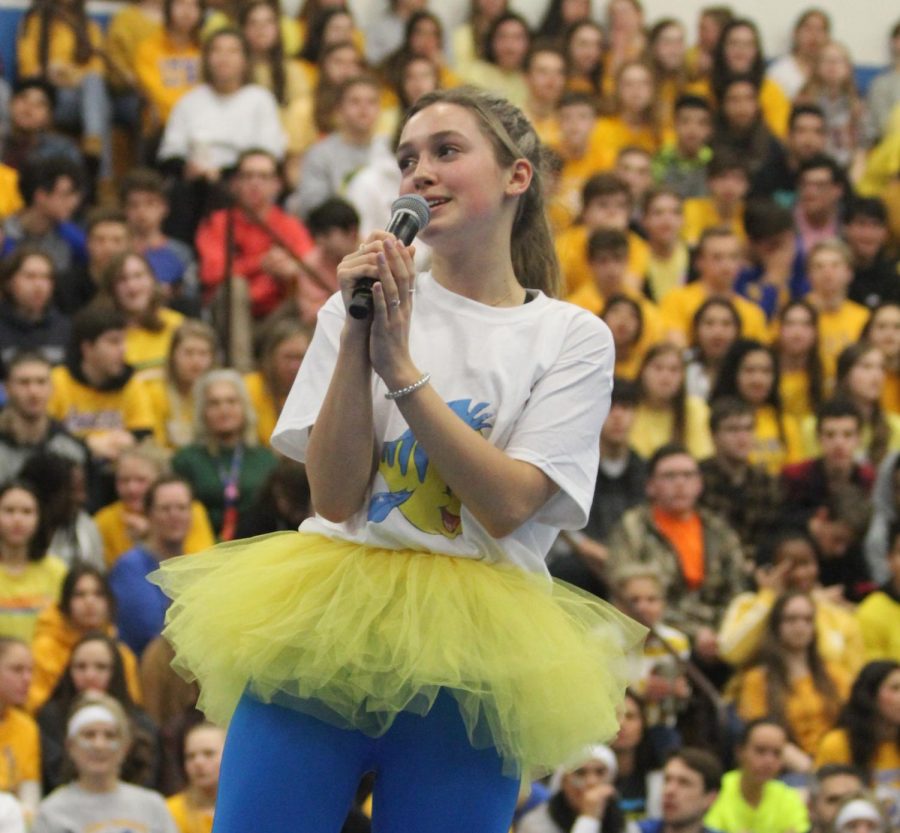 The 20th Annual All-school Assembly began on Jan. 24. with Student Council Vice-President and co-host of the assembly James King '21 dressed as Ariel and the rest of the student council members decked out in Disney themed onesies and costumes. This year's assembly consisted of a mix between new and old performances and activities.
"If you really enjoy the games, then you probably really loved this year's assembly," Director of Student Activities Peter Geddeis said. "I think we had more competition in this year's assembly than we have had in any other [assembly] since I've been here."
The competitions included sharks vs. Nemos, dodgeball, tug of war, an obstacle course with pies, relay races, Hungry Hippos, half-court shots and bubble soccer.
The sharks vs. Nemos was a new addition that was well received by the audience, Student Council President and co-host Macy Siegfried '20 said.
Although new activities were included, there were also elements from previous assemblies, Geddeis said. One example was the Jesse White Tumblers who have performed in previous All-school Assemblies.
"I think that was an important part that student council said lets bring Jesse White in," Geddeis said. "It was fortunate to actually have [Illinois Secretary of State] White here."
A staple brought back every year is the Special Olympics basketball game, Geddeis said.
"I enjoyed [the introduction of] the special ed basketball players because it was so unique to have all of the school come together to support them," Madelin McPartlin '21 said.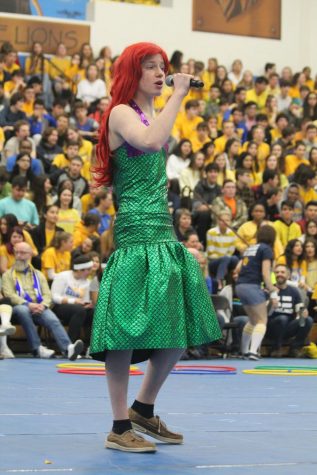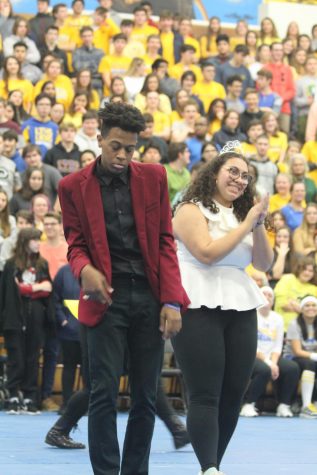 Another special aspect of the assembly was the closing dance performed by student council and Principal Brian Waterman. The final High School Musical flash mob dance was one of the new additions to the assembly too, King said.
"I'm really proud of all the work student council put in over the last four to five months, especially their closing dance, which was an idea they came up with basically since we got back from break," Geddeis said. "They learned the dance on Sunday and just busted their tails through the week and really seemed to enjoy it and seemed to connect with the crowd, as well."
The Student Council Superfans and corner captains and assistants made the success of the event possible.
"I'm most proud of our Student Council 'Superfans,' corner captains and assistants that were extremely quick on their feet whenever supplies, contestants, or clubs needed to be moved or organized," King said. "They truly run the All-school Assembly from behind the scenes."
Student Council viewed this year's assembly as a success and was pleased with the audience's reactions, Siegfried said.
"I think most of LT as a whole can appreciate the assembly as a fun break from the long school year, and a time to see all 4,000 plus students and faculty," King said. "It's a time where we can all come together as one big LT family."
About the Writer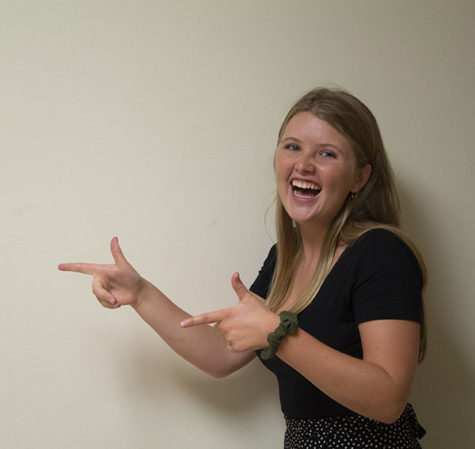 Anna McCormick, News Co-Editor
To the left is my bestie Dani! She is athletic, smart, pretty, and determined to do her best. She also has a nut allergy.