Hinsdale Central to leave WSC Conference
Claiming they can no longer play against "peasants," Hinsdale Central has elected to leave the West Suburban Conference (WSC) at the beginning of the 2018-19 school year.
"We have never considered ourselves a part of the Western Suburbs," Principal Squilliam Fancyson said. "Emotionally, we have always thought of ourselves in the likes of New Trier, Highland Park and Northbrook, so we've decided to join their conference and act like the WSC never existed," he said.
The Central Suburban League consists of 12 North Shore high schools from towns including Park Ridge, Deerfield and Skokie and excels in sports such as hockey, tennis and golf.
"Year in year out we're the best in all the prep sports," Central student Chad Moneybags '18 said. "It's a complete embarrassment to have to compete against teams that aren't sponsored by Lululemon and Patagonia and can barely even play golf. We want some challenge."
Now, Hinsdale has the opportunity to pursue rich sports they had not before attempted, Fancyson said. The sailing tryouts will begin in June as Hinsdale has already purchased five boats for what many consider the "ultimate prep sport."
"Anytime I drive my Land Rover into the city and see St. Ignatius and New Trier practicing in Lake Michigan, I get really jealous," Moneybags said. "Now, we can compete against them. I'm a natural born prep athlete, so sailing should come easy to me."
However, Hinsdale still manages to be at a disadvantage coming into the Central Suburban League as they don't have many of the resources on their campus as New Trier does. On their property, the Trevians have an ice rink, a full 18-hole golf course and a tennis stadium that rivals Wimbledon's facilities.
"At New Trier, we only provide the best for our athletes," Athletic Director Trust Fundbaby said. "These kids are used to having things handed to them and we want to do our best to continue that fault-proof parenting technique."
Since Hinsdale's announcement, Lyons has begun the search for a new rival, Principal Breadcrumb Waterboi said.
"I'm upset Hinsdale is leaving the WSC because we are now left without a rival," Waterboi said. "Who will we choke against in every single close rivalry game now? There's Glenbard West and York but it's just not the same repetitively losing to them."
Hinsdale's seat in the WSC has yet to be filled but IHSA will be choosing a replacement between now and the conclusion of the school year.
About the Writer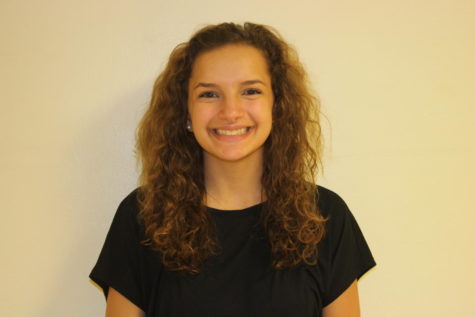 Mikaela Larson, Sports Editor
My name is Mikaela Larson and my passions include The Office, dogs, feminism, and of course: sports. Along with LION, I am the Marketing Director at WLTL...