Shuttle provided from parking spaces
Student parking spaces expand past bus radius
The Board of Education announced on April 1, 2017 that starting in the 2017-2018 school year, shuttles will be provided from specified student parking places. The parking sections expand past the cut-off which denotes whether or not a student receives a bus pass, and therefore any student who parks there is now eligible for a bus.
"Every day it takes me 25 minutes to walk from my parking space to school," student Crant Gampbell '18 said. "When it's hot out I work up a major sweat, and when it's cold my fingers feel like they're going to fall off. I just can't win."
Next year, LT will be providing continuous shuttles to and from parking sections L, A, Z and Y to help appease the suffering students, Principal Brain Waterwoman said. They will be running before and after school in tandem with a normal bus schedule.
"It only makes sense this way," Gampbell said. "In some cases, students have gotten leg cramps on their way to school, took a break and were marked tardy. It's not our fault that we bought parking spaces which require us to walk so far. With these new busses I feel like we are finally getting the justice we deserve."
Shuttle stickers, similar to activity bus stickers, will be given out to students along with their parking passes, Waterwoman said.
"I feel that this is a step in the right direction," he said. "As a message to the students: If you want something done in this school, just complain enough and maybe you'll get it."
About the Writer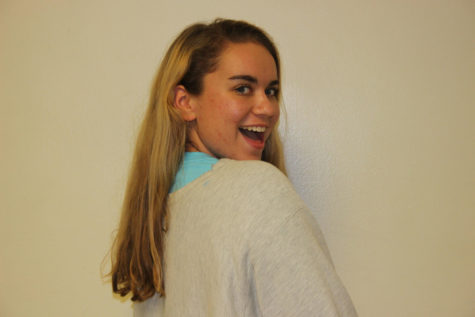 Greta Markey, Managing Editor