Campus frustrated by geese
Security guards armed with shotguns, patrol court yards for loud geese
Geese at LT have become an annual occurrence. During the spring, Canada Goose nest in the court yards at SC. They inhabit the areas inside, around and even on top of LT. Students have cited excessive noise during tests as well as feces on sidewalks. These issues have prompted the school board to act, Principal Brain Waterwoman said.
"We thought that the best way to take care of the goose issue was to ask them to leave nicely," Waterwoman said. "They have ignored our requests, and so we believe that extermination is the best step."
At the school board meeting on May 15, the board voted unanimously to approve the purchase of 10 Winchester SX3 shotguns for $11,499. The board also approved the hiring of a certified firearms instructor for a six hour safety class for all security guards. The guards will then proceed to carry them around SC and to hunt offending geese, board member Forest Hunter said.
"While this was out last resort, hopefully we can make LT a better place by eliminating these geese," Hunter said. "Most of the trouble is caused by a few geese, and so the honking and the poop on students' shoes will stop soon."
The hunted geese will be donated to the Science Department for dissection, Waterwoman said. Inevitably, some goslings will be left without parents and so those geese will be transferred to the care of the Brookfield Zoo at 8400 West 31st St., Brookfield, Ill.
About the Writer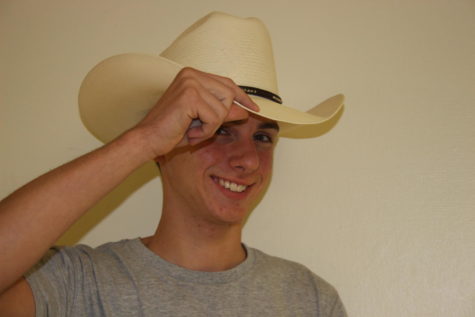 Brandt Siegfried, Online Editor
I am the humble keeper of this online establishment. Please adhere to Rules of Civility and Decent Behaviour In Company and Conversation by George Washington...