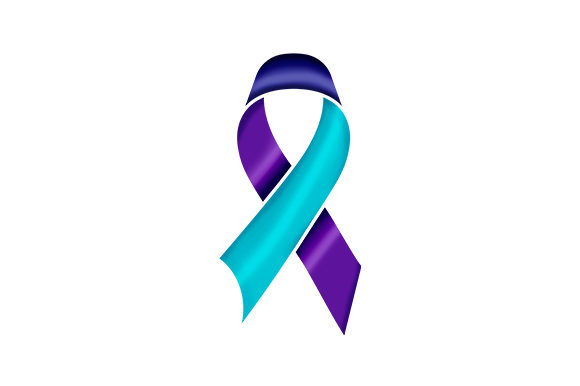 Every year, the month of September is dedicated to National Suicide Prevention all around the world in schools, workplaces, and other establishments. It serves to unite community members in a common goal to promote suicide prevention awareness. 
At LT, every grade level has four counselors and two social workers. Students can come into the counseling center in room A105 at South and room 150 at North, and request to speak to someone. This can range from class schedules to mental health struggles. If no one is available, they can leave a note, social worker Gina Horeni said. If there is an emergency, there will be someone in the department to speak to that student immediately. 
"I think that there is so much stigma around suicide," Horeni said. "The awareness of this month provides an opportunity to talk about that stigma. Mental health is real and it's valid. By raising the conversation, it's empowering to people, and our goal as a counseling staff is to help support students in partnership with their families."
Raising awareness, talking directly to people who can help you, honoring and remembering to those we have lost, is a core focus of this month, she said. 
"When I think about it, I don't envy where teenagers are [currently] at. In terms of the amount of information they receive all day from social media about the really challenging things happening in the world, and [they] don't have the tools to process all of that independently," Horeni said. "I talk a lot with students on how they can support each other through so much." 
This month, LT has promoted and presented purple ribbons throughout the school along with staff and students wearing purple. There are daily announcements at both campuses that highlight important information, Horeni said. The speak up line (708-588-7326) can also be utilized by students at any point to report any student incidents, mental health crisis observed amongst students, violence, and more. 
"When I was in highschool, someone I loved very much attempted suicide,"she said. "Fortunately, he was okay and got the support he needed. It's important for our students to know that if they or someone they care about is struggling with their mental health or thinking about hurting themselves, help is there."
The Save Promise Club goes hand in hand with Suicide Prevention. It's important to ensure the safety and well being of students. The club also works with Say Something programs to prevent violence and promote mental health advocacy, Save Promise Club executive member Nevaeh Garcia said. 
"We want to make sure school is a positive environment and that people feel they belong here," Garcia said. "Moving forward, we plan to do fundraisers to support mental health". 
If you or someone else is struggling, do not hesitate to call the 988 Suicide and crisis hotline number that is available 24 hours. Additionally, The Trevor Project (866-488-7386) is a crisis line that offers support to LGBTQ+ youth. In terms of resources at LT, talk to a trusted adult and visit your grade level's social worker.