Junior swimmer reflects on state appearance, new season
Jack Wanless '22 went to state as a sophomore, hopes to go back at the end of this season.
Max Dike, Sports Editor
December 18, 2020
Despite swimming competitively for about a decade, Jack Wanless '22 only joined the LT swim team last season, in the middle of his sophomore year. The prior experience paid off for him, as Wanless qualified for the state swim meet at the end of his first season on the team. The races themselves were exhilarating, he said. 
"I think everyone on the relay can agree we felt like a couple of seahorses on steroids, just from all the energy from the fans and our teammates," Wanless said.
Wanless swam the individual 200 meter freestyle, 400 meter freestyle relay and the 200 meter freestyle relay at the state meet on Feb. 28 and 29, 2020 at Evanston Township High School. In the 200 meter freestyle relay, Wanless's squad placed first, he said. He was one of the only sophomores on the LT team to even compete at the state meet.
With last season behind him, however, Wanless is focusing on how to improve this year, he said. That involves a lot of training, both in and out of the water. 
"Just getting in the water and the weight room as much as possible is the best thing for me," Wanless said. "We [trained] five days a week in the summer and then seven days a week in the fall to really get us ready for the high school season and championship meets."
Wanless's drive to compete is what makes him a great swimmer, varsity swim coach Erin Rodriguez said. Even though he only started swimming at LT as a sophomore, he knew what to expect and was able to transition seamlessly into the team and its routine, she said. 
"One of Jack's best qualities as a swimmer is his work ethic," Rodriguez said. "He's naturally competitive, so he does whatever he can to make sure he puts himself in the best position."
Wanless doesn't let his competitive nature control him though. No matter how hard a practice or a meet may get, he always has a smile on his face and is ready to crack a joke, Rodriguez said.
"[Jack is] really easy going and funny at practice, which helps him, his teammates and his coaches enjoy the process," Rodriguez said. "You can always count on him to make you laugh every day."
He is also admired by his teammates. Paul Racanelli '21 has been swimming with Wanless since they were in grade school, and Wanless has enjoyed racing against him in practices in the spirit of friendly competition, he said. Racanelli appreciates the example Wanless sets for the team, both from their time together at LT and prior to that with their club team, he said. 
"I think the way he pushes his teammates to be the best they can be [makes] him a great teammate," Racanelli said. 
Wanless expects big things for himself this season, hopefully culminating in another trip to the state meet, assuming there is one, he said. However, there are some secondary goals he vows to work on as well. 
"I think I would definitely like to come up with some new pranks to pull on our wonderful coaching staff," Wanless said. "Maybe even one-up the ones from last year just to keep the things fun and entertaining with all this craziness going on."
About the Writer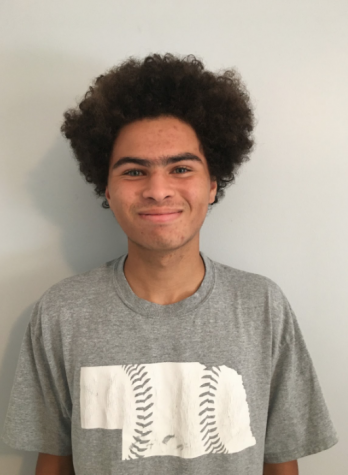 Max Dike
"I'm just a simple man trying to make my way in the universe"