LT Model United Nations places well despite COVID-19 circumstances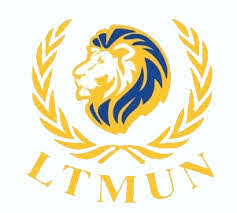 A typical Saturday morning for Model United Nations (MUN) students consists of hopping on an early bus and traveling all over the state to different high schools and colleges to debate with peers over foreign policy. However, because of COVID-19, LT MUN's first conference on Sept. 12 was held online via Zoom.
"[MUN] allows for more collaboration with other delegates," Secretary General of LT MUN, Collette Doyle '21, said. "You basically just learn the skills of public speaking. Then, the new perspectives from different countries." 
Many students at LT join the club each year.
"MUN is a significant club, and a lot of people spend a lot of time doing it at LT," MUN club member Abby Gee '21 said. 
This conference was held by Stevenson High School over Zoom, with lots of other schools involved in the conference. Most of the participants in the conference were people in the club that had been a part of it for at least a year. 
"[The first conference] was definitely weird; it's a little bit odd to give a speech in front of your web camera," Doyle said. 
This was a hurdle the MUN club members had anticipated, MUN Sponsor Andrew Johannas said. Most members expected the club to be held over Zoom, as this seemed to be the norm throughout the MUN conferences. MUN conferences in the future will be held over Gatherly after delegates voiced that Zoom made it difficult for bonding because of its limited efficiency when it came to one-on-one technology, Johannas said. Gatherly is a video chatting platform similar to Zoom, except it gives participants more control over the meeting and access to one-on-one participation. 
"I thought it would be more online; in some ways, MUN lends itself to this format," Johannes said."I didn't think we'd miss out on conferences, but I didn't expect us to be in person either."
Even the sponsors knew that meeting online would be possible. They never doubted that MUN would continue despite the circumstances, Johannes said.
At the end of every conference, the delegates are given awards if the judges feel as though they have earned them. 
"There were nine students that won awards so that was pretty impressive considering that was our first time ever on an online platform," Johannes said.
 By the end of the conference Bridget Arnold '21, Patrick Furey '23, Ella Happel '23, Jamie Buckler '21 and Melissa Sloan '21 received the award "Outstanding." Doyle, Gee and Colin Flueck '21 received the award "Best." 
"Overall I was very proud of the effort that everyone put in," Doyle said.