Girls lacrosse overcomes challenging start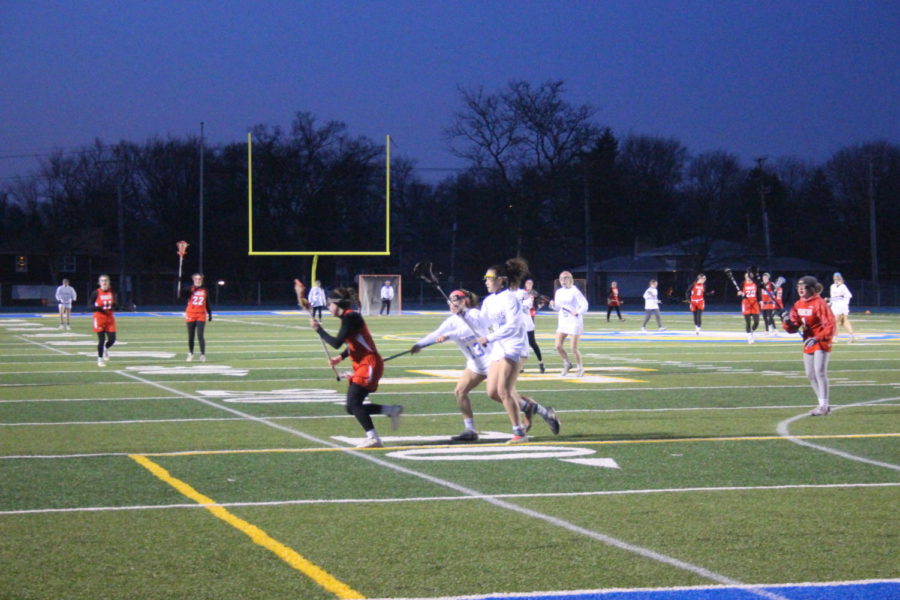 With a new coaching staff and in its first year as an IHSA sport, the LT girls lacrosse season got off to a rocky start. After varsity head coach Jim Moy left after a verbal disagreement with a parent a few days into tryouts, he was replaced with coach Missy Mitidiero and assistant coach Bob Regan, Regan said.
"I think this [situation] has caused a rough start for the beginning of the season but the team will bounce back from it because we have a lot of really good players and the players are what carry the team," varsity goalie Riley Egan '19 said. "Moy wasn't always the best at dealing with the girls on the team, but he was still a good coach, put forth a lot of effort and really cared about us winning. [Regan] knows how to deal with teenage girls a lot better than Moy did."
Many of the players wanted JV head coach Matt Bultas to take over for varsity, varsity midfielder Emily Campanelli '18 said. Campanelli created a petition and sent it to Athletic Director John Grundke to add Bultas to the varsity coaching staff, which was signed by 23 out of the 25 team members.
"My biggest motivator for the petition is that with Bultas, there's no favoritism and we haven't really seen that in LT lacrosse; certain people would have to work harder and go above and beyond to be a starter," Campanelli said. "With Bultas there's no fight or politics— it's straight coaching and he's very neutral and level-headed. He treats everyone the same which was a huge thing that we wanted to see."
More turmoil ensued when 96 girls tried out for varsity and JV, which led to a massive amount of cutting. This is the first year that girls lacrosse has been a cut sport, Regan said.
"It's very tough," Regan said. "I've never had to cut anybody, and this is my 14th season. I always grow programs. We had to cut 46 girls and it wasn't easy for me, a lot of parents called. I don't want to cut kids, I'd rather add another team and try to coach and teach 50 plus girls. I don't know how fair that would be to the other girls on the team, so it's a difficult situation."
Despite all this, the team is staying positive and having a good time together, Campanelli said. They have high expectations for the season especially with nine seniors, most of whom have been on varsity since freshman or sophomore year.
"Our team's strength is that we have a really good defense," Egan said. "Our defense is a well-oiled machine and works very well to our advantage. When we get out on the field we work really well together."
The team is most excited for the game against Hinsdale Central on May 8, Campanelli said. Over the past couple of years, LT has gotten closer to beating Hinsdale, so they are hoping that this will be the year.
"We have very skilled players, amazing stick skills, nine powerhouse seniors and we have [Mitidiero], who is not holding back on conditioning, which is going to have a huge effect on our playing," Campanelli said. "This season is the season for LT girls lacrosse. As difficult as it was in the beginning, we know we can go far and I think we will have a great chance against Hinsdale this year."
As of April 9, their record stands at 3-4, Egan said.
About the Writer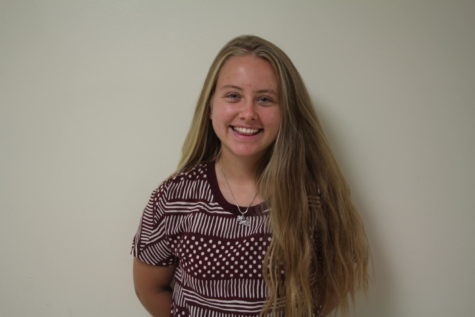 Georgia Dougherty, Pulse co-editor
Things I love include my bulldog Cow, chapstick, sneezing, saying the pledge of allegiance in Latin, and the Oxford comma. Things I don't love are vacuum...