LADSE Directing Board selects new executive director
Hang on for a minute...we're trying to find some more stories you might like.
Ellie Ambuehl will become the new executive director of the La Grange Area Department of Special Education, or LADSE, on July 1. She was approved for the position in January by LADSE's directing board, a group consisting of administrators from the cooperative's 15 member districts.
"I've always had an interest in helping others," Ambuehl said. "That is what special education is all about, so it has been a great fit for me."
Currently serving as LADSE's assistant executive director, Ambuehl has been working in special education for over 20 years, she said. After starting as a special education teacher for students with more significant needs, Ambuehl moved into administration at elementary and high school districts including Skokie/Morton Grove, Darien, and New Trier. Even though this is [your] first official year working for LADSE, Ambuehl has worked with them before as Director in Darien District 61.
"I'm very excited and looking forward to leading this organization," Ambuehl said. "My experience to date has been at the district level so I'm excited to work with this larger group to help meet their needs."
LADSE is a special education cooperative with 15 school districts, including LT, that allows schools to access services for students with special needs, including occupational therapy, school psychologists, and other specific services, Ambuehl said. LADSE also runs programs for students designed to address more intensive needs, which are located in classrooms in any of the 15 member districts.
"Kids with disabilities are really complex and we serve as a resource for schools in addressing those complex issues," Ambuehl said.
LADSE has been serving the community for 61 years, and is the oldest special education cooperative in Illinois, Ambuehl said. LT was a charter member and has been utilizing LADSE's services to provide increased support for special education students since its inception.
Dr. Timothy Kilrea, the superintendent of LT, is the chairman of the Directing Board that selected Ambuehl for the position.
"The most important part of special education is serving the individual needs of each child," Kilrea said. "I think that [Ambuehl]'s good for the job because she has experience at the pre-K level through high school, which makes her a well-rounded candidate. She's also coming out of a high school, so she'll understand better how to enhance the services that member districts already provide."
While not many changes will take place immediately, Ambuehl will be tasked with supervising LADSE's budget and administrators in the member districts who supervise teachers and LADSE's services, she said.
"Our goal is not only to offer specialized programs but to provide support to individual districts so that they can expand their capacities to meet student needs within their local districts," Ambuehl said.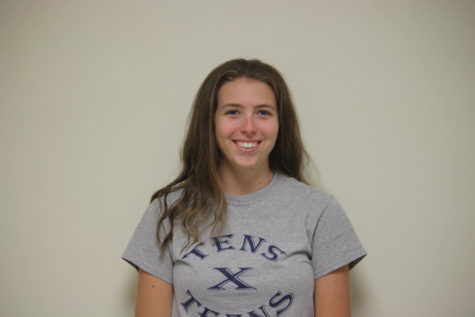 Taylor Schmitt, Website/Social Media co-editor
I'm a Co-Web/Social Media editor for the LION! When I'm not posting on the website, you can usually find me in the Reber Center acting or searching...