Robotics Club gears up for competitions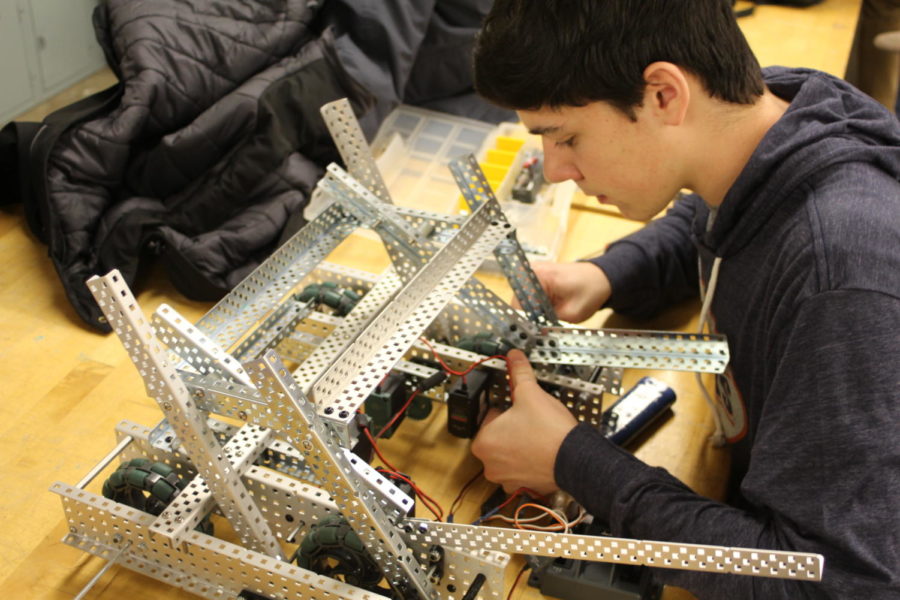 Greg Smith, Assistant Opinions Editor
January 26, 2018
Lyons Township's growing new robotics club is now halfway through its second year. Teachers Joshua Nabasny and Blake Sauders began the club in response to interest their students showed in the field of robotics, Nabasny said.
"In the beginning, [a challenge] was getting active students," Nabasny said. The club started with only one team (teams can have from three up to about eight members). Now, the club has 25 active members meeting twice a week.
Club member Tim Houston '18 works on the programming for his team's robot, he said. For his team's first competition of the year, at Niles West High School, formatting and syntax of the programming for the controls was initially a challenge. But Houston and his team eventually saw success.
"It was really nice to see [the robot] drive around and see it actually doing what you intended for it to do," Houston said.
Going into the first competition at Niles on Oct. 29, the team did not expect much, but performed better than expected. At one point, they found themselves in second place. The team finished in 10th place at that competition out of around 40 teams.
"I feel a lot better about the one we're working on now than the one we did last time," Houston said.
Houston also works on developing an autonomous sequence for the robot to perform tasks unmanned at the beginning of the competition period, he said. For completing tasks hands off only by using code the team has previously written, a team earns significantly more points.
The club's competitions are put on by a robotics and STEM education company called VEX, Nabasny said. VEX also provides the equipment to build the competitors' machines.
The competitions, hosted at different area high schools, all have to do with the same challenge in a given year. This year's challenge is cone stacking, Nabasny said. The teams are paired randomly with another group and put in a small square area where they must stack cones on mobile goals or elevated stationary stands. Different point values are assigned to moving the cones to different places, some of which are difficult to access.
Another limitation comes from the fact that VEX limits the size of the robots to 18x18x18 inches.
This year the club will compete in a total of four competitions, hosted at Illinois State University, Niles West, Nequa Valley High School and Evanston High School, which took place on Jan. 20.
Top finishing teams at these competitions advance to state, national, and world level competitions, Nabasny said. The team is growing but ambitious. The goal is to advance to those competitions, Houston said.
"I think we have a chance [to make state] this year," Houston said.
About the Writer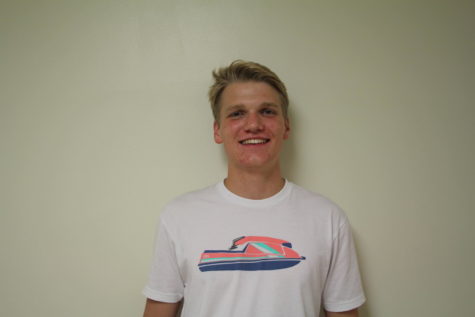 Greg Smith, Managing editor
There's no such thing as a free lunch.