ASL educates first responders
Hang on for a minute...we're trying to find some more stories you might like.
Two years ago, American Sign Language became a pilot class at LT.  The program sought to gain as much student interest as possible, hoping that it would be able to sustain a full class at NC.  ASL teacher Colleen Gibbons taught incoming freshman and current LT students over the summer to get a feel of the students that would potentially enroll in the first ASL class at LT.
With a total of 12 students, the pilot class not only learns how to sign, but also studies deaf culture, similar to other world language classes.  On multiple occasions, students learned of incidents between first responders and deaf people where the situation became hostile, even resulting in death in the case of Magdiel Sanchez, a deaf man who was shot because for not adhering to spoken police commands.
When Gibbons studied ASL, she was struck by a few simple interactions amongst deaf people and first responders that became complicated due to the different form of communication.
"This has been a thought in the back of my mind since my times as an ASL student," she said.  "I called hospital emergency rooms and asked, 'if I showed up and was deaf, what would you do?"
After learning of the death of Sanchez in class, ASL students wanted a way to educate first responders on basic sign language as well as the deaf culture. The passion from students to pass on this basic knowledge was evident, given their feelings toward the handlings of Sanchez and similar events was evident, ASL student Tess Lewandowski '20 said.  They reached out to multiple departments of first responders, including police officers, firefighters, EMTs and others to invite them to a class hosted by Gibbons and her students.
"Once I pitched [teaching first responders], it was like a run-away train," Gibbons said.  "They had so many great ideas.  I didn't want it to be my way.  Everyone's opinions were valued and implemented.  Once we put a date on the calendar, we knew we had to be ready."
To prepare for the Dec. 12 presentation, the class spent a month writing notecards and forming a booklet of signs that could be applicable to first responders, ASL student Maggie Carrabine '18 said.
Though Gibbons always had this in the back of her mind, the after-school class was something very unique not only for LT, but also for the ASL language.
"This was not anything that existed before," Gibbons said.  "It's not like we found a book that told us how to put it all together.  It was a passion project."
To effectively educate different divisions of first responders, the ASL class split up into different groups of specialists that determined crucial signs each type of first responder would benefit from learning, ASL student Rebecca Bernier '18 said.
"All first responders thought we did a really good job at guessing what they wanted to know," Gibbons said.  "The students did an amazing job of fielding questions from the first responders about content that wasn't in the booklet we created.  I'm just so proud of them."
Although Gibbons is the adult teacher of the ASL class, she wanted her students to be the primary instructors at the after-school class.  For the first 20 minutes of the hour-and-a-half class, she gave basic instruction and then broke off into the specialized groups.

About the Writer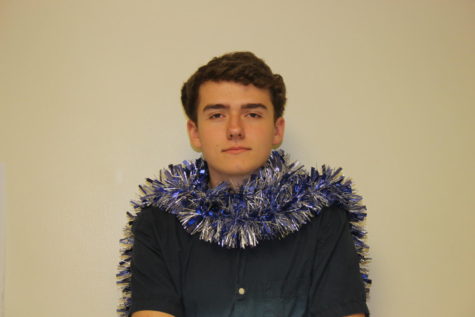 Grant Campbell, News Editor
To whomever it concerns:

You may know me as the News Editor for the LION.  To be honest, I consider myself a duo editor.  If you look on this website,...