Volleyball coach to retire
This season, the girls varsity volleyball team stands in a unique position. Besides looking to add on to the illustrious tradition of LT girls volleyball, players have added sense of determination as their long-time head coach, Joann Pyritz, will be retiring following this school year.
"We felt it was one of our jobs to try our very best to give Coach Pyritz her very best last season coaching for LT girls volleyball," middle blocker Nikki Jones '18 said.
Pyritz has been head coach of the girls volleyball team since 1989 and head coach of the boys team since 1994. Along the way, she has had several major accomplishments including two state titles with the girls volleyball program in 1989 and 2010. As a result of her team's state championship in 2010, Pyritz was named the National High School Volleyball Coach of the Year.
Alexis Viliunis '12, a member of the 2010 state championship team, believes Pyritz's head coaching role was vital in their state title run.
"Coach Pyritz was such a calming presence and had the utmost confidence in all of us and our team as we played each game," Viliunis said. "She reminded us that volleyball was more than just a game and to have fun while we were out there."
As well as helping the team as a whole, Viliunis thinks Pyritz did a great job of developing the skills of individuals. For Viliunis, Pyritz played an important part in her earning a scholarship to play volleyball at the University of Illinois, where she did so for four years.
"I took away from Coach Pyritz her attitude," Viliunis said. "She knows how to have fun but knows when it's time to get down to business, and I think I took that from her and tried to do that on the court as well as in everyday life."
Despite all her success as head volleyball coach, Pyritz feels that this is the right time to retire from teaching and coaching at LT, the same place she attended high school.
"[LT] is a place I love," Pyritz said. "On the other hand, I feel like it's time for someone else to take their turn. I've worked hard to try to teach not only athletes and students, but to teach adults in my company so that it's a seamless transition and the program continues to be well represented."
As a coach, Pyritz has looked at success in other ways than just the wins and losses column.
"High school volleyball is taking the athletes you have and turning it into a product that you're proud of," Pyritz said. "To me, an accomplishment really is having had all these great connections with parents and athletes over the years."
So far this season, the girls team has a 17-17 overall record with conference wins over York and Proviso West. Their attention now turns to the state playoffs, where they look to make a run for their coach.
"We want to make it past regionals and work hard for Coach Pyritz so we end our season with a bang," Jones said.
About the Writer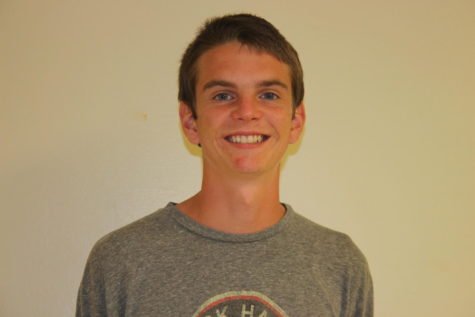 Luke Lusson, Sports Editor