LT hosts blood drive
Student council continues to allow students to donate during school, hosting drive open to community in March
LT will host the first of three annual blood drives on Nov. 9. Sign ups will begin Oct. 24 during all lunch periods and continue until the drive. The drive will take place at NC in the Vaughan Gym during a pre-assigned period.
"It's easy to do it here at NC because we have a pool of potentially 2,000 students to draw from," Student Activities Director Peter Geddeis said. "We know from experience we'll get somewhere between 120 and 150 students."
The blood drive is a free event for LT to host, Geddeis said. However, LT must provide volunteers to facilitate sign ups; Heartland Blood Centers will provide staff, resources, and materials.
"We consistently give hundreds of donations to Heartland Blood Centers, and we are able to save lives," Student Council President Haley Gorman said. "Donating is at really no cost to the donor, and changes countless lives. It should be a no brainer."
Students must be at least 16 to donate blood, Geddeis said. Students age 16 must have parent permission, but students 17 and older may donate on their own behalf. Regardless of age, parents will be sent notifications if their child will be donating blood. Potentially all students at NC are eligible to donate; they may be turned away for a variety of reasons that disqualify a donor. Students are signed up by class period, allowing them to proceed directly to the Vaughan Gym at their appointed time.
"We do it because there is a great need for blood donations in our area and LT offers a fantastic resource," Gorman said. "I believe we have a responsibility to do anything and everything we can to help out."
Eventually, Student Council hopes to expand the blood drive to SC in March. Sixteen-year-old sophomores are legally able to donate, but they are currently unable to as the blood drive is based solely at NC.
"When NHS has their day of service Student Council is going to partner with them," Geddies said. "Rather than have a third blood drive here at North during the school day which historically has been a smaller blood drive, we're going to host a blood drive at the SC Corral."
Students, staff and community members will be able to participate at the March drive, Geddeis said. It will be held on a Saturday to allow for the most participation possible.  Signups will be facilitated through Heartland's website, allowing anyone in the area to donate.
About the Writer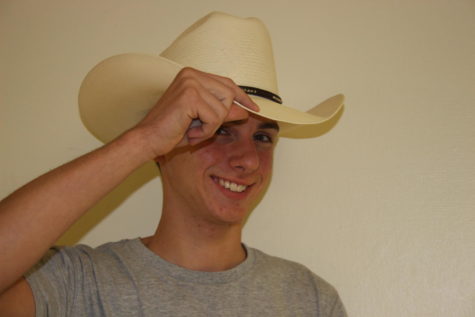 Brandt Siegfried, Online Editor
I am the humble keeper of this online establishment. Please adhere to Rules of Civility and Decent Behaviour In Company and Conversation by George Washington...