The Lumineers release "BRIGHTSIDE"
Indie rock band drops album after 2 years, features new sounds and genres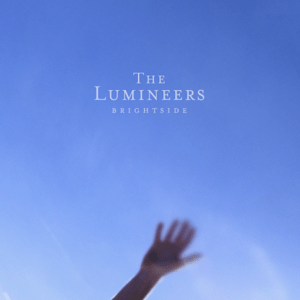 The Lumineers, returning with their fourth studio album after two years, will truly brighten anyone's day. "BRIGHTSIDE" was released on Jan. 14, following their three singles; "Brightside," "Big Shot," and "A.M. Radio," released late fall of 2021. 
The album tells a story of commitment through the good and bad times, differing from their previous album, "iii," that had a less optimistic outlook and focused on the effects of addiction. As an avid Lumineers listener for about seven years, I think this album is a very positive start to the new year, however, definitely not their best. 
Their first song, "Brightside," written in a single day according to lead singer, Wesley Schultz, focuses on codependency and the idea that love means many different things to many different people. It has a more rock vibe, which I enjoyed. It's a lot more upbeat than their second single release. "Big Shot," following "Brightside," was dedicated to the journey that led Schultz and all of the members of the band to get where they are now. It's quite a slow, mellow song, making it -pretty boring, honestly. I love most, if not all, of their slow songs, but this one just isn't my favorite. Lastly, "A.M. Radio," my personal favorite on the album, brings to light the concept that no matter what you do, you will always be drawn to your true passion in the end. I think these singles definitely accomplished their goal of exciting their fan base. 
The band's past albums all told stories, and while they still kept that storytelling alive in their latest album, "Cleopatra" and "iii" focused more on the introduction of characters in their songs like "Donna," "Angela," "Gloria," and "Ophelia." "Brightside" felt more like the background of a film, as it exposed more of the emotions and feelings experienced when being with the people you love. The light blue color of the album cover captures the soft, comforting feeling of being loved unconditionally.
The album was a bit shorter compared to past albums, containing nine songs, averaging around three minutes each. I definitely wish it was longer, but I think it was still able to deliver their message.
 Prior to this, the majority of the band's music was mostly acoustic, while "Brightside" features more drums, electric guitars, and more rock beats. It shows the fans the growth and expansion of their musical horizons.
As much as I enjoyed this piece of work and believe it will definitely satisfy their current fans, I think it may not attract as many new listeners. I have been to two Lumineers concerts, one of which was the tour for my favorite album, "iii," but  "Brightside" unfortunately just does not surpass it. 
However, "Never Really Mine," and "Reprise," are definitely must-listens that I predict will be the top listened to songs of the album. I love "Reprise," the last song on the album, because it repeats the lyrics, "brightside baby, tonight," from the first song, "Brightside." While they sing it with the same melody, "Brightside" says, "I'll be your brightside baby, tonight," while "Reprise" says, "I'm headed for the brightside baby tonight." I always loved reprises because it's the perfect way to wrap up the album and in this instance, it really captures the final idea that through the bad times, with hope and optimism, you can always grow to find the bright side of things in the end.
At the end of the day, I do recommend this album to all types of listeners. Whether it is your first time listening to the Lumineers and you're trying to expand your music taste, or you're coming back for your 100th time, it is definitely worth checking out. It may not satisfy everyone, but you also may unexpectedly discover something you really enjoy. I will be continuing to listen to this album, although maybe not every song. Nonetheless, I am glad they're back. 
3/5 paws