Adele releases new '30' album
Features 'Easy on Me,' 'To Be Loved' and 'All Night Parking' songs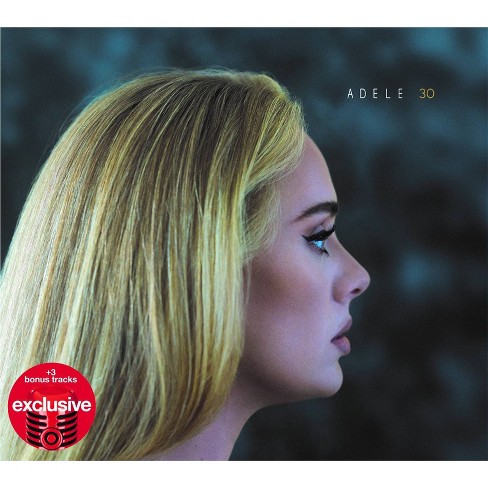 After six years Adele has finally released her new album, "30." I, like many other Adele fans, was very excited to hear her new music. The album came out on Nov. 19 and has been a huge success. On the day of its release, Spotify reported Adele holding 7/10 of the spots for most-streamed songs daily. The album features 15 songs, three of which are bonus tracks. 
Before "30" was released, Adele enticed fans by releasing a single from the album "Easy on Me." The single was released on Oct. 15 and it, along with the entire album, is a tribute to her son. This song fully encompasses the soul bearing, heart wrenching music Adele creates. Adele sings about how she wants her son to "go easy on her" for breaking up their family. It references her recent divorce, in March, from her son's father, Simone Konecki. Currently, "Easy on Me" is number 12 on Spotify's most streamed songs list.
Adele also gave fans a sneak peek of her album before its release at her "Adele One Night Only" concert. The performance aired on Nov. 14 at 8:30 p.m. ET and included "Easy on Me," "I Drink Wine," "Hold On," and "Love Is a Game" all from her new album. In the audience sat friends, family, fans, and even celebrities, such as Lizzo, Drake, and Melissa McCarthy too. Following the concert, Adele sat down with Rolling Stone for an interview where she revealed that "[e]verything was happening in real-time. I was writing my album, you know, while I was going through everything." Adele began working on this album at the beginning of 2019 and completed it at the beginning of 2020. After recording "30," COVID-19 caused her to release it in November of this year.
In songs at the beginning of the album, such as "My Little Love" and "Strangers by Nature," Adele's words are self-reflective. The slower beat reveals her pain and struggles in her previous marriage. However, as the songs continue throughout the album, they become more upbeat. As the album continues, the listener is able to see how Adele picks herself up after her divorce. 
"30" offers a variety of songs, and one that caught my eye was "All Night Parking." The quality of the song starts off crackly and staticky, which reminds me of a record. This is different from many artists today who add more technical noises to the background of their songs, in order to make them new and different. Instead, Adele uses old sounds to create a timeless song.
"Can I Get It," similar to "All Night Parking," piqued my interest and really made me think about her old albums. In this song Adele sings "throw me to the water I don't care how deep or shallow." These lyrics are similar to one of the old songs from her 21 album. In the song  "Rolling in the Deep," she says "you could have had it all, rolling in the deep." I love that Adele weaves old lyrics into her new songs. It is almost like a scavenger hunt, where every new lyric is a clue to an old song.  
Overall, "To Be Loved" is my favorite song from "30." This song starts off slow and builds with the swelling of Adele's voice. "To Be Loved" fully highlights the beauty of Adele's singing. Her voice is on its own, with only a piano in the background. I think the simplicity is what makes the song so great. I also really enjoy how the song's lyrics serve as a resolution to all of Adele's songs on this album.
"Love Is a Game" was my least favorite song on the album. The background singers that repeated Adele's words after she sang them were very annoying. I also felt there was too much going on in this song. With the background singing, harmonizing, and instrument sounds, the song was very chaotic. 
Overall this album was different from past ones Adele has released. In "30," I heard more backup singing and harmonizing accompanying Adele's voice. This is true for one of her bonus tracks "Easy On Me" with Chris Stapleton. Truthfully I wasn't a fan of the duet, and would rather hear Adele's singing stand on its own. The songs in this album were also much longer, with five out of the 12 being over six minutes, which I didn't particularly enjoy, as they dragged on. This album also was distinct because in the past she has focused on romantic relationships in her songs, but this time many of her songs spoke of her familial love for her son. 
Currently, Adele has not announced a full list of touring dates. However, she will be performing in Hyde Park, London, on July 1-2, 2022. Listeners can also stream her music on Pandora, Spotify, YouTube, Amazon, and Apple Music, among other platforms. 
3.5/5 paws.