LaGrange church pride flag, BLM banners vandalized
Local church receives second hate crime within a month
On the night of Monday, Jan. 4, an unidentified individual set fire to the First Congregational Church of LaGrange's LGBTQ+ pride flag, located on the northwest corner of the building. This individual lowered both the pride and American flags from the flagpole, setting the pride flag on fire. Both flags were then left on the ground. 
"I'm really disappointed and disgusted that anyone would do this," LT Student and FCCLG church member Dylan Bart '21 said. "Our church is inclusive and will accept all who enter, and the fact that people will go as far as vandalizing and destroying these symbols of love is extremely sad."
The First Congregational Church of LaGrange (FCCLG) is a community of faith that stands as a witness to progressive Christinaity in LaGrange and the Western suburbs, pastor and teacher Rev. Carly Stucklen Sather said. 
"Like the prophets of scripture, we understand our role as one of reminding people what it means to live in community, to hold and affirm the value of each person and all of creation," Sather said. "We will not allow the hatred of a few to stand in the way of this call."
Since the incident, both flags have been replaced by the church. A police report was filed, but the LaGrange Police Department has exhausted all of itsleads, police chief Kurt Bluder said. 
"If anybody could give us any information [regarding this case], it would be greatly appreciated," Bluder said.
In addition to the vandalism done to the church's Pride flag, just a few weeks before on Dec. 9, the church's Black Lives Matter banners were cut off the light post and stolen. 
"When people are insecure, afraid, or hurting, they often lash out in anger and hatred toward people they perceive as different," Sather said. "Those who would steal Black Lives Matter banners from a church lawn and burn flags are trying to find something over which they can exert power. In reality, they are pawns for the powerful to distract from the very real injustices practiced by those in places of power and wealth."
Society currently has an abundance of people who have been encouraged to be afraid, Sather said. These people have come to believe that there is a limited supply of love, justice and equity, and because of this, they strike out in rage that is fueled by propaganda and tracts of hatred, she said.
"Incidents like these impact everyone and underscore the importance of communities working together to cultivate a welcoming, respectful and inclusive environment," LT principal Brian Waterman said. "All communities should strive to be a place where every individual is respected and valued, and this reinforces what we already know: that our efforts for inclusion must be ongoing and diligent."
About the Writer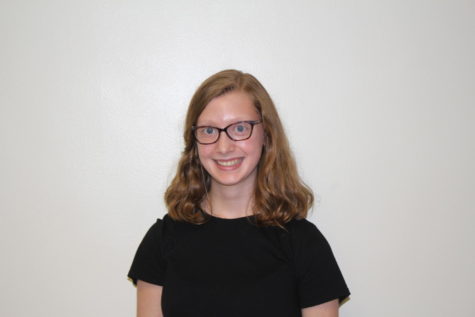 Sophia Schultz, Reporter
The only one who gets my jokes is my dog