Winter Guard squad wins state title
LT's Winter Guard competed in the Illinois Drill Team Association state finals on Feb. 15 and won the state championship for the Tall Flags category of the meet in the AAA Division. This is the first state championship Winter Guard has won in the program's history.
"The highlight was definitely at awards when we found out we had won," Kaila Baker '20 said. "The whole day had been building up to that moment."
In the Tall Flags category, the flags used in the routine must be above five feet tall, Baker said and the flags are used in a choreographed dancing performance. Both routines the Guard performed at state received recognition. Baker also took second place for her solo flag routine.
"It went amazing," Baker said. "Even though my solo placed second, it was a much higher placement than we were expecting. We also didn't know that we would win first for our group."
The meet was held at the Bank of Springfield Center in Springfield and lasted all day, Abby Moorehouse '20 said. The team woke up at 7:30 a.m., performed in the afternoon and didn't receive their awards until after 8:30 in the evening. But despite the long weekend, there were a number of fun moments, like spending time at the hotel and performing in front of judges, she said.
"When we decided to start the competition team this year, we weren't even sure if we'd qualify for state," Moorehouse said. "So when we heard our team be called for first place, we knew all of our hard work had paid off and it was a great feeling."
Baker, Moorehouse and their teammates put in a lot of effort for the meet, they said. Towards the beginning of the season, the team would practice three days a week, Moorehouse said, but as they got closer to the state meet, the whole team would only meet every Wednesday. That meant there would be some more individual responsibility, Baker said.
"It was expected that everyone [would] practice at home," she said. "That meant for me practicing in the snow, but it was worth it."
Moorehouse is captain of the team, along with Baker. Finally having some success at the state level meant a lot to her, Moorehouse said.
"I've had plenty of amazing moments [on Guard]," Moorehouse said. "But I'm glad [winning at State] happened my senior year so that I can end on such a high note."
Although the state finals have come and gone, the Guard's season is far from over, Moorehouse said. The team will make another handful of appearances, including tonight at the LT Blackout game, the Western Springs Memorial Day Parade and at the La Grange Pet Parade in May.
About the Writer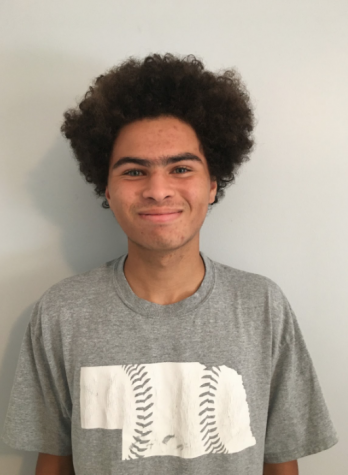 Max Dike
"I'm just a simple man trying to make my way in the universe"