Ed Sheeran dazzles crowd at Allstate Arena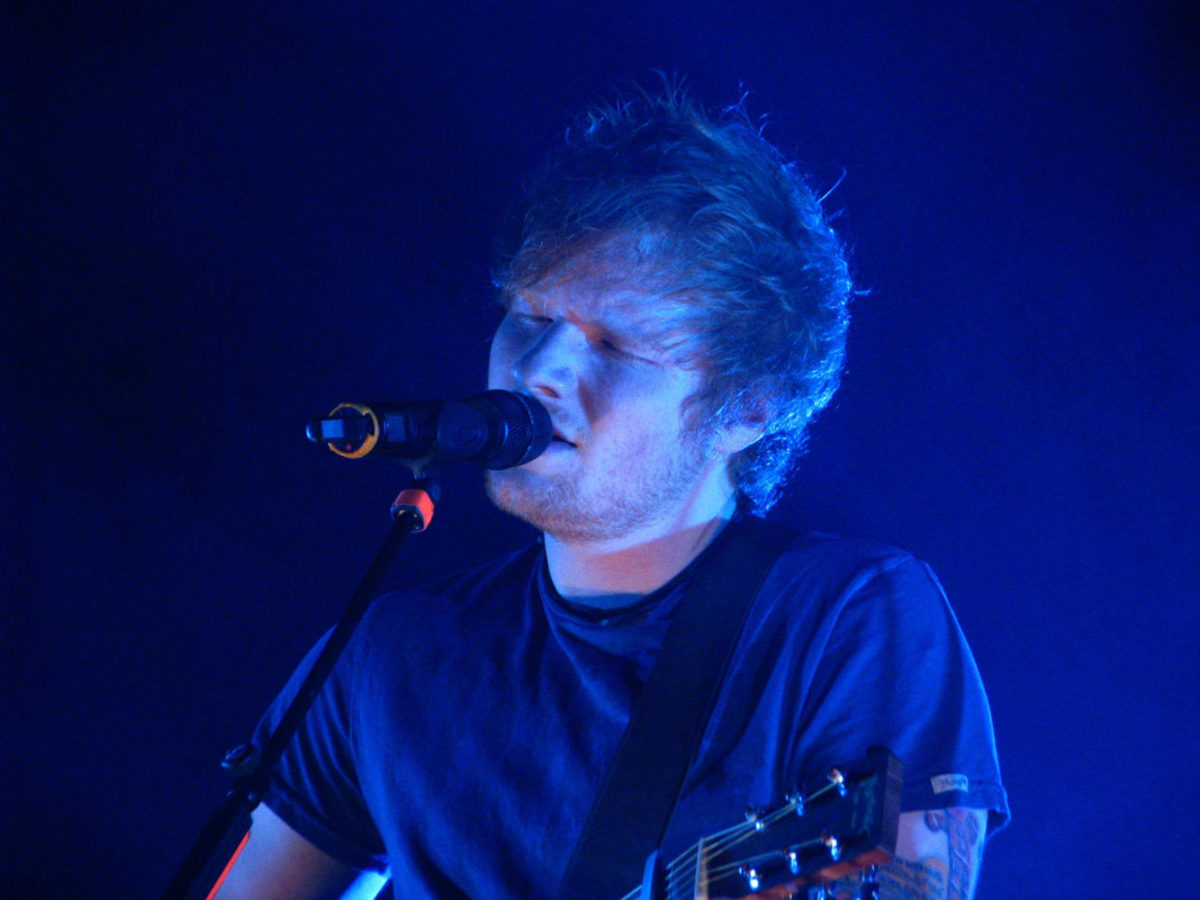 One might think that one man and a guitar would not be enough to entertain the entirety of the Allstate Arena. If that is the case, this person has not seen Ed Sheeran perform live. Sheeran's concert consists of him, his guitar, and a loop, which allows him to repeat recorded sounds with a pedal to play the rhythm and lead guitar, and in Sheeran's case, also the background vocals, harmonies and occasional beatboxing.
I was lucky enough to view the concert from the floor, 12 rows back, on Sept. 15. From that position, it was almost impossible to avert my eyes from the superhuman speed of his fingers strumming chords, individual notes, and even drumming on the face of the guitar. Sheeran's style of concert makes all other concerts pale in comparison. He doesn't need the accompaniment of a band or lights or backup dancers that other artists need to enhance their performance. It's just a man and his guitar.
Aside from his instrumental talent, the atmosphere that Sheeran created was exceedingly positive and lively. He encouraged us to bust out our weirdest dance-moves and to completely lose our voices by the end of the concert. There was absolutely no need to feel embarrassed because everyone was sharing the experience with one another, and it was fantastic.
Most of the songs he performed were from his new album, Divide. When he played "Nancy Mulligan" it felt like the whole room had been transformed into an Irish pub with live music. He combined "Don't" with "New Man" to create a very edgy medley that I had never heard before. "I See Fire," "Photograph," and "Bloodstream" each built up to an incredibly loud and exhilarating climax when he would use the loop to extend the songs and reconstruct them.
Sheeran's opener was James Blunt. I was late seeing him and made it for his last three songs: "1973," "Bonfire Heart" and "OK," and immediately regretted my decision to come late. Not only were his songs lovely, he had so much charisma and authenticity. He constantly looked out at the audience beaming and making eye contact, looking like he was having the time of his life up on stage.
This was actually my third time seeing Ed Sheeran, and his performance was just as good, if not better, than before. He continually comes up with fresh, exciting remixes of his songs to keep the audience captivated. What also made this time around much more enjoyable was the proximity. The last two times I saw him, I was much higher up, and while that was delightful, it feels like a once-in-a-lifetime experience to be so close to such raw talent.
Sheeran's concert is a must-see, and James Blunt's opening act is an added bonus. You'll find yourself never wanting to exit the arena, and then singing his songs for days after you leave.
About the Writer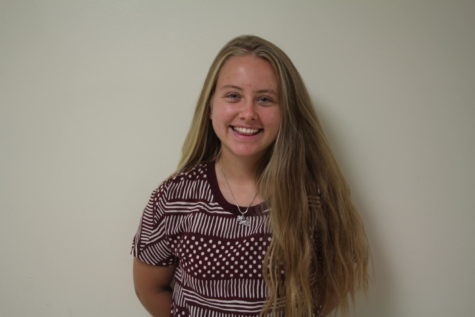 Georgia Dougherty, Pulse co-editor
Things I love include my bulldog Cow, chapstick, sneezing, saying the pledge of allegiance in Latin, and the Oxford comma. Things I don't love are vacuum...