Zac Brown Band strums excellence at Wrigley Field
Thrills Chicago crowds with another phenomenal performance
For any country lover, Zac Brown Band is a beloved favorite. From "Chicken Fried" to "Toes," the band's anthems blare from radios as fans of all ages welcome summertime. Zac Brown filled Wrigley Field on Aug. 26 in an awesome display of showmanship and musical art.
If you have not attended a concert at Wrigley Field, it is a staple for any Chicagoland music fan. The stage is setup on the field in front of the scoreboard, and the entire field is covered with tarp.  Fold out chairs line the outfield as the baseball diamond is blocked off to accommodate massive speakers.
Young country sensation Hunter Hayes opened for the band at 7 p.m. I admittedly arrived at my seat about halfway through Hayes' performance, but I was able to see him perform several songs, including his top hit finale, "Wanted." The rain did not hold off for his performance, so fans seated on the field received spittle from the clouds; that did not stop Hayes. He is a casual performer, and I enjoyed his frequent interactions with the crowd. His voice sounded strained at times, but overall Hayes was a novel performance. Personally, I would not attend a Hayes concert as much for the music, but rather for the entertainment value and vivacious atmosphere he creates.
After a brief intermission to rearrange the stage for the new set, Zac Brown Band emerged from the shadows of the stage to "Keep Me in Mind." Between the eight members of the band, they can play a total of 13 instruments. Although the group is a country band, they play a wide-ranging variety of genres, from rock to contemporary.
Zac Brown Band is an incredibly entertaining music group to watch. The vocals and instruments are spot on; they sound just like the recorded versions of their songs. Brown is ambitious, and unafraid to change the lyrics of his songs accordingly or to add extra instrumental jam sessions; he certainly did not refrain at Wrigley. My favorite was replacing "island state of mind" with "Chicago." In addition to the music, the show was utterly fantastic. The lights and smoke were not distracting to the experience at all, and added an aura of mysticism to the spectacle. My view from the second section on the first level behind the third baseline still offered excellent views despite being so far from the action.
Overall, I heartily recommend any music fan attend a Zac Brown Band concert. For $94, the level of entertainment, music quality, and overall experience is one that all musicians should strive to achieve. The venue was great for the type of event, and I think anyone, regardless of their opinion of country music, would enjoy it. When they return to Wrigley next summer, I will be there.
About the Writer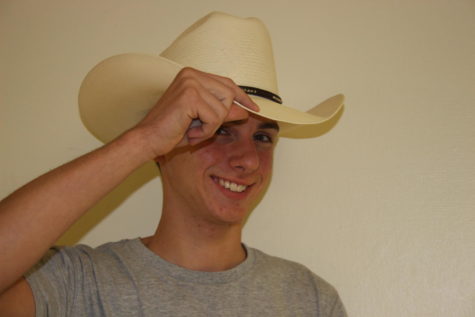 Brandt Siegfried, Online Editor
I am the humble keeper of this online establishment. Please adhere to Rules of Civility and Decent Behaviour In Company and Conversation by George Washington...