Girls softball comes together again
After years apart and playing for travel teams, varsity softball reunites under LT colors
Last spring, when the girls softball season abruptly shut down due to the COVID-19 pandemic, Ava Paganis '22 and her teammates were unsure whether they were going to be able to play the sport they loved that season. Fortunately for them, there ended up being plenty of competition to go around, she said.   
"Each week we had to complete whatever our task [exercise] was and take a picture of it and put it in a collage to get points," Paganis said. "There were four different teams, and we all made funny team names and color-coded outfits when we did our exercises. It was good to still have some competition going on with our season being cancelled, and it was a good motivator to get up, move and work together." 
Varsity head coach Nicole Paluch was also very pleased with how the intrasquad competitions went, she said. From the different exercises to "Trivia Tuesdays," Paluch was thankful that the team was able to put something together that the athletes would find memorable.
"A couple of times, the girls got parents or siblings involved, and then they'd put that on Instagram," Paluch said. "It was fun to see them getting everyone involved given such a tough time."
While things will look more normal this year—with a 19-game season and full Sectional and State Series—Paluch is still committed to that goal of creating something special for the team, especially after they lost a whole season last year, she said. 
"I want to make sure these seniors have something to remember," Paluch said. "Who knows what the rest of senior year is going to look like—it's all up in the air—but at least we know that they're getting a softball season. I'd like this to be one of the highlights of their senior year."
One of those seniors, Ava Kostecki '21, has been hard at work this past year in preparation for her final season playing for LT before going off to play collegiately at the University of Wisconsin-Whitewater, she said. Despite some disappointment over not getting another opportunity to play with last year's seniors, Kostecki is determined to make this season the best it can be, both off and on the field, she said. A few indoor games with her travel team, the Chicago Cheetahs, helped with that effort, but the work doesn't stop there.
"I'm a pitcher," she said. "It's very important to perfect my locations: inside, outside, high, low, those types of things. I've been working on that weekly."  
Paganis, a shortstop, has also been working to get better at her position, she said. While the game itself keeps her busy physically, her central location on the field also allows her to communicate with her teammates more regularly, which is a part of the game she enjoys, she said. 
"Being a shortstop, I try to keep everyone engaged, be very talkative and keep everyone on their toes," Paganis said. "With having a shorter season, our team needs to stay motivated and driven and make the most out of both our practices and games."
Although they both play for LT in the spring, Paganis and Kostecki both play for different travel teams at other points during the year. They aren't playing for LT at these times, but Paluch appreciates the hard work that the athletes put in outside the confines of their high school team and knows it will make them better for when the high school season does roll around, she said.
"I do expect a lot out of them because they worked so hard in the offseason," Paluch said. "It will be nice to see them come together as an LT team, despite the fact that they're all on various travel ball teams."
The athletes are also looking forward to finally getting to play again. Kostecki feels that any chance to play—especially after all she and her teammates missed out on last year's season—is a welcome opportunity, she said.
"My favorite thing about playing softball is always having a good time with my teammates," she said. 
The girls softball team is scheduled to play Hinsdale South at home on May 26.
About the Writer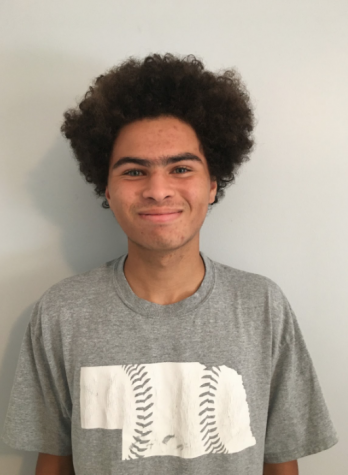 Max Dike
"I'm just a simple man trying to make my way in the universe"